On the occasion of the "year of comic books", French authors and illustrators were supposed to tour North America in Spring 2020 – an event polarized by the comic festivals in the cities of New York, Quebec, Moncton, Toronto, Vancouver and Montreal. Because of the current COVID-19 pandemic the program is now going digital as #BD2020 is joining #CanCAF, the first-ever cross Canadian comics festival.
The "2020 Comic book" focus was initiated by the French Ministry of Culture, as a means to acknowledge and legitimize the creative turmoil which now characterizes the ninth art. French comics represent a particularly thriving area in an otherwise ailing book market, which makes them a key element in redefining a cultural policy abroad, all the more since the representatives of this artistic field are, for the most part, young and dynamic.
This new generation, which proves just as uncompromising and innovative as its predecessors – such illustrious figures as Goscinny, Hergé, Moebius or Gotlib – extends beyond the traditional Franco-Belgian borders to Switzerland, Quebec and North Africa: "the year of the comic" thus crowns the technical expertise and cultural vitality of the French-speaking world as a whole.
Consequently, the Services of cultural action and cooperation in Canada, Quebec and the United States have decided to collaborate in order to promote the specificity of the French comic-book in North America : seizing the opportunity of multiple comic festivals organized all across the North American territory – New York, Moncton, Halifax, Ottawa, Montreal, Quebec, Toronto, Vancouver –  and now going digital, the cultural services have asked several French authors to create original content now broadcasted by the Canadian Comics Art Festivals.
This series of online events starts with VanCAF with the following authors:
Julia Billet
Julia Billet is an acclaimed French novelist and author of short stories, children's books, and poetry. Her award-winning La Guerre de Catherine (Rue de Sèvres, 2012) was published in the United States as Catherine's War in January 2020.
Discover her translated work: Catherine's War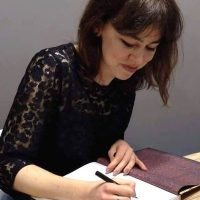 Claire Fauvel
Claire Fauvel studied illustration and animation at school in France (Gobelins, L'École de L'Image). Claire worked one year as a background artist in animation then decided to tell her own stories as a comic book artist. Now Claire works both as an author and as illustrator.
Discover her translated work: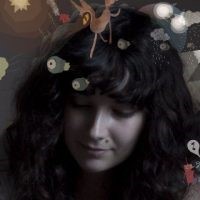 Amélie Fléchais
Amélie Fléchais worked as a concept artist in several animation movies and as an author and illustrator of three albums, as well as the first volume of the series Sherpherdess Warriors, scenarized by Jonathan Garnier.
Discover her translated work: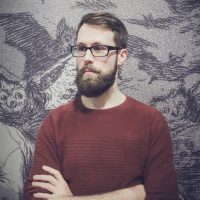 Jonathan Garnier
After finishing art and design studies, Jonathan Garnier became an publisher and editorial director of the collection "Étincelle" at Ankama Editions. He created Timo the Adventurer and the scenario for Shepherdess Warriors.
Discover his translated work: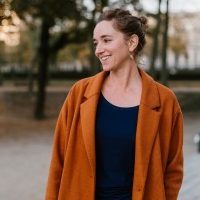 Mayana Itoiz
Mayana Itoïz was born in the southwest of France and studied at the Institut supérieur des arts de Toulouse (School of Fine Arts in Toulouse) where she worked in many different mediums. In addition to being an illustrator and a cartoonist, she has taught art to high school students. She lives in the Pyrenees, near France's mountainous southern border, and splits her time between art, family, and travel.
Discover her translated work: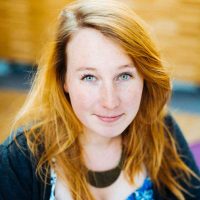 Karensac
Karensac was originally an architect and comic-book blogger, but she has been devoting herself entirely to sketching since 2015. She illustrated the Aster series.
Discover her translated work: Aster and the Accidental Magic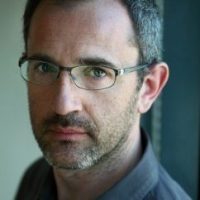 Wilfrid Lupano
Wilfrid Lupano comes from the west of France where he spent his childhood reading through his parents' comic book collection and enjoying role‑playing games. He studied literature and philosophy, receiving a degree in English, before he began to script comics. He has written numerous graphic novels for French readers, including the series Les Vieux Fourneaux (in English, The Old Geezers). With this series, Lupano and Paul Cauuet first developed the idea that would become The Wolf in Underpants.
Discover her translated work: