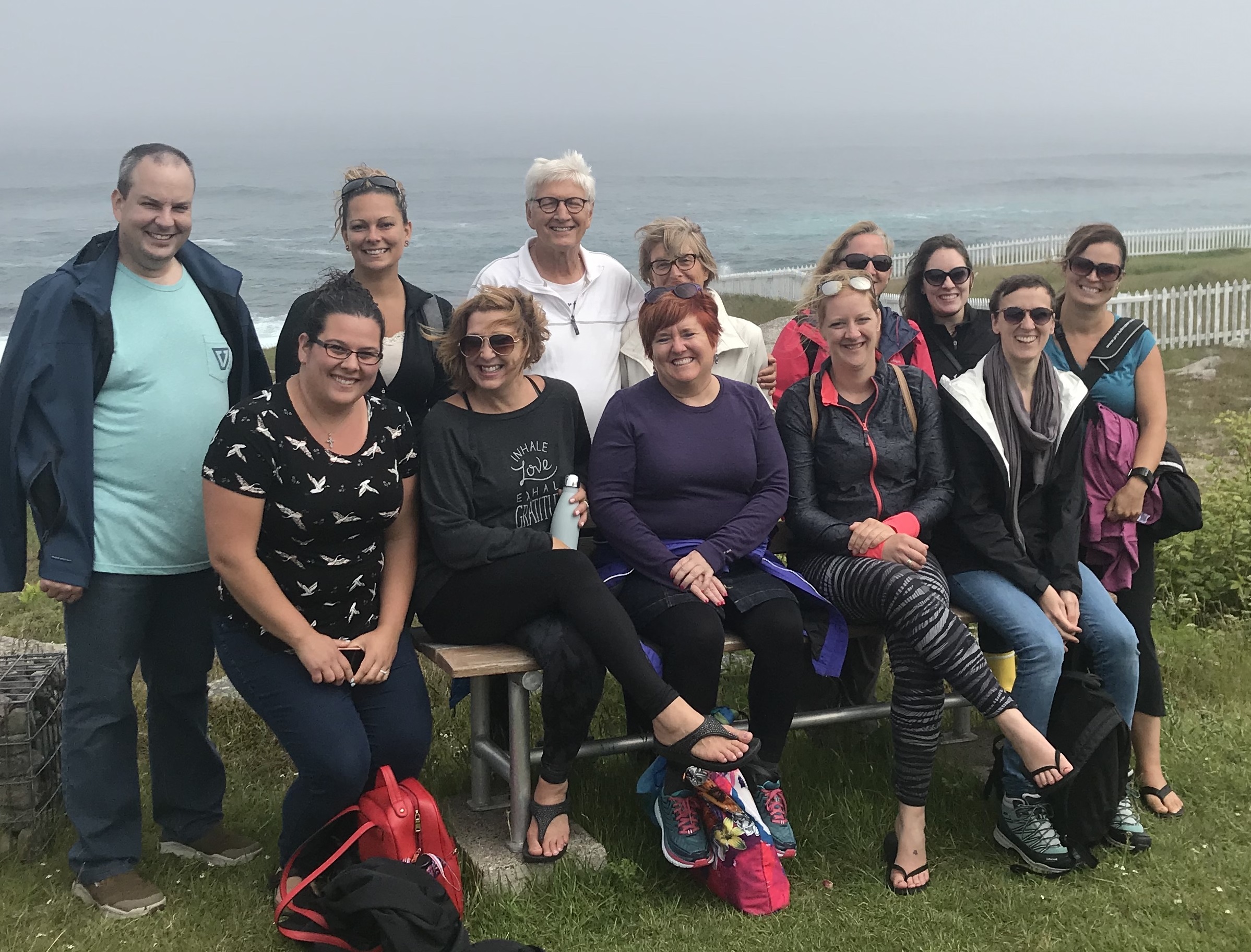 On February 7, 2017, the Canadian Teachers' Federation (CTF) and Francoforum, a French-language institute based in Saint-Pierre-et-Miquelon, signed a letter of intent to strengthen the ties between the Francophone community in Saint-Pierre-et-Miquelon and those in Canada.
In 2008, the departments in charge of education for the Canadian provinces and territories where French is a minority language asked the Canadian Teachers' Federation (CTF) to develop a teaching method which takes into account the minority language context and to develop a program that allows teaching staff to implement this method: the French-language education program (PELF).
The project was designed in collaboration with teaching staff and those involved in researching education in the Francophone minority context and the program is aimed at Canadian teachers working in this particular context. The teaching method aims to "give teachers the tools they need to meet the needs of the community in order to ensure student success in terms of both academics and identity" (from pelf.ca – not an original translation).
The partnership with Francoforum, whose purpose is to promote la Francophonie in North America, has allowed participants to be completely immersed in the French language and culture. The French archipelago is situated south of the Canadian island of Newfoundland. Its population of 6,000 exclusively speaks French.
"This small French territory's ability to keep French culture alive in the day-to-day in a context of close proximity to—and undeniable influence of—North American Anglophone culture" is what inspired former director of the CTF Francophone department Ronald Boudreau to offer this internship.
From July 16-20, 2018, ten teachers and academic advisors from French-language schools across Canada went to Saint-Pierre for this first internship. Arriving the day following France's World Cup victory, the participants were welcomed with open arms by the Francoforum team led by Jérôme Cecchetti and were hosted by families of Saint-Pierre for the duration of the trip.
The interns took a 5-day teacher training course where they were exposed each day to a new situation or PELF concept. Saint-Pierre-et-Miquelon was chosen for the internship because it would provide students with real-life examples of the abstract concepts taught in class. For example, to illustrate the purpose of modernizing* la Francophonie to students, the participants went to l'île aux Marins—ten minutes away from Saint-Pierre by boat. Embedded with history, this island regularly hosts physical training camps for major sports teams and a summer camp for children. A small café offers delicious French pastries and enhances visitors' experience on the island.
This program allows students to be exposed to real-life examples found in Saint-Pierre-et-Miquelon of the concepts taught in class. The partnership between CTF and Francoforum is a perfect combination of PELF's goals and the defining feature of this small French archipelago. During the 2018-2019 academic year, CTF and Francoforum will decide whether or not to repeat this experience in the future.
*modernization is a concept defined by PELF as follows: where students and teaching staff develop their linguistic and cultural skills by exploring la Francophonie from a contemporary perspective.