The Alliances Française in Canada offer high quality trainings for French as a second language with classes that are well adapted to the needs and characteristics of the Canadian market. The Alliances are also centers for international exams and diploma (DELF, DALF, DEAFLE) and tests (TCF, TEF). And finally they are cultural centers, opening to Canadiens a window on all the francophonies around the world  and starting an intercultural dialogue via food, movies, books, conferences and more.
With the spread of the coronavirus pandemic, our 9 Alliances in Canada (Moncton, Halifax, Ottawa, Toronto, Manitoba, Calgary, Edmonton, Vancouver and Victoria) had to close their doors to the public mid March like most schools.
But French classes are not stopping anyway: the teams of teachers across Canada have changed their way of teaching very quickly to adapt to the new sanitary situation and answer the needs of their students.
In order to maintain the offer of French classes, the 9 language schools  are mainly using 2 platforms right now: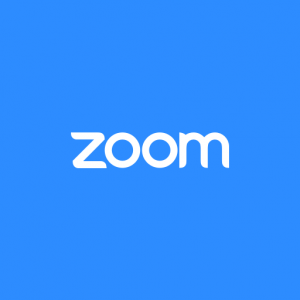 to communicate directly with students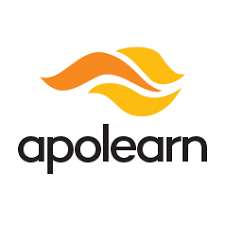 an e-learning platform for teachers.
Across Canada, around 2 700 students continue learning French online right now, with their 137 teachers in this forced digital transition.
These changes have helped offer new classes like « s'aérer sans sortir » and conversation course « 30'easy French ». Lots of learning and cultural resources are also shared on the Alliances'social networks accounts to help you keep busy at home.
In the past weeks, the enthusiasm and adaptability of the students and teachers at the Alliances françaises in Canada prove we can still learn  in a different environment, maintain a special bound despite isolation and bring the francophiles across Canada together.
Classes are still going on

No interruption, classes are done online using Zoom.
For more info, visit www.afhalifax.ca
Continuity in classes
All French courses are available and happen online. For more detail you can contact us at [email protected] or call 613-234-9470.
Cultural activities
While we can't organize anything right now we suggest you to register at Culturethèque, an online platform from the Institut français with more than 50 000 resources (newspapers, books, vidéos, music, etc).
You can also follow us on social network  (Facebook, Instagram, twitter, linkedin) where we share resources on a daily basis.
For more info visit us at  www.af.ca/ottawa
No interruption in classes

One on one and group classes are still available online.
Furthermore, for our next Spring session, starting April 21st, we are offering new one hour classes for adults on various themes like for exemple:
* "Let's explore la Francophonie!" to discover culture of francophone countries all over the world,
* "Let's talk art!" to help students develop their general understanding in arts with activities as fun as online visits of museums like Le Louvre, the MoMa, Le musée Van Gogh…,
* "Let's travel!" to travel and explore the world from home with online maps and satellite views
For more info visit https://www.afmanitoba.ca/fr/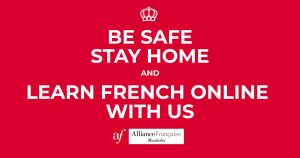 No interruption

All classes are still going on and online!
Also, we are organizing café-croissants (with recipe for "tartines") and virtual game nights during this period.
The virtual game night will happen on Board Game Arena, with Zoom on the side.
For more info visit www.af.ca/edmonton