At a time when our mobility is being put to the test, you are probably dreaming of a getaway. Why not go to Provence, to take in the sun, scents and cicadas? Why not stroll about the architectural wonder that is Avignon, the city of Popes? Why not enjoy the greatest theater and performing arts festival in the world? We would like to tell you all about it!
The Avignon Festival celebrated its 70th anniversary three years ago (founded in 1947 by Jean Vilar) and its founders would no doubt be taken aback at the Festival's enduring popularity. The Avignon Festival is considered France's oldest and most popular Festival!
The 74th edition was to take place this year on July 3-23.
For its first edition which took place September 4-10, 1947, and after much negotiating with the city, the following three plays were presented to an audience of nearly 5,000:
Richard III by Shakespeare,
La Terrasse de Midi by Maurice Clavel, then an unknown author,
and L'Histoire de Tobie et de Sara, by Paul Claudel.
Avignon's first week-long celebration of art was a success and each year the number of shows, performances and visitors at the Festival continued to grow.
In the famous city of Popes the Festival was born. The Palais des Papes's courtyard provides a solemn décor where plays come alive among the stones which bear witness to the city's glorious past.
Although originally intended for lovers of classic French theatre (Molière, Corneille, etc.), the Festival has evolved alongside theatre. It has made culture accessible to a broader audience.
An independent and unofficial parallel event (Off Festival) to the official (In) Festival was created in 1966. It was inspired by Le Théâtre des Carmes to celebrate diversity and creativity outside of traditional institutions. The Off Festival became intertwined with the In Festival, especially in the wake of the protests, debates and unrest of May 68, which could be felt at the Festival that year.
In the 1980s, the Festival underwent a major administrative, legal and financial restructuring, orchestrated by its new Director Bernard Faivre d'Acier. These reforms allowed the Festival to become more professional and international.
These past two decades, France's largest Festival has continued to grow under Hortense Archambault and Vincent Baudriller, and later under Olivier Py. It aspires to be the place of cultural discovery for all audiences. It seeks to transcend national and social barriers. It gives a more familiar feel to plays traditionally performed at La Comedie Francaise. It also gives artists the opportunity to express their talent and breathe new life into the performing arts.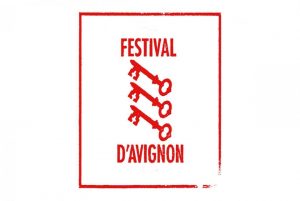 Today, the Festival attracts 130,000 visitors and 500 journalists to cover it. Fifty official shows and 250 performances take place across twenty venues. The Festival brings together 3,500 professionals from the performing arts industry from around the world to meet and discuss cultural policy and the performing arts.
The Festival's budget was 13 million euros in 2019. 57% of the budget comes from State funds (Ministry of Culture, regions, departments and cities) and 43% from its revenues (ticket sales, sponsorships…).
The parallel Off Festival takes place across the city at 100 different venues and hosts 1,000 theatre companies which produce and promote their own shows.
The Avignon Festival is the meeting place for various players seeking to make the performing arts more accessible by modernising classic French plays and by bringing some spice through original theatre productions.
If you would like to quench your thirst for Provence, see ancient stones and attend a unique festival, book your next summer in Avignon!
"It's incredible because Avignon is not usually a very dynamic city, in the sense that there are people in the street, but never crowds. Suddenly the city comes alive. The walls are filled with posters of the plays. They're everywhere: hanging under kiosks, on the facades, in many different colours, and that makes the city even more dynamic. People are performing in the streets, groups of high school students are doing dance battles in the middle of the Rue de la République, among people singing and people juggling, and this goes on until late at night! The café terraces are full, and the artists come to sell their shows by singing, playing, dancing and handing out leaflets. The plays are sometimes performed in very small theatres, where audiences of no more than twenty are seated only two meters away from the actors, which creates a real atmosphere of intimacy and you feel like you are living a moment out of time. It's really a family festival, in the sense that you can negotiate your ticket prices, especially at the beginning!"
" The Avignon Festival is a unique artistic project on the European and international scene. I've been going there for six years as a spectator but also as a supporter of certain Off theatre companies which I endorse. So, I have experienced both wonderful opportunities that this extraordinary event offers for the In and the Off Festivals: to play and to see. In my opinion, the festival is unique for practical reasons but also because of the emotion that is created,by the artists and then transmitted between the spectators. The streets of Avignon and the surroundings beyond its beautiful walls are transformed into an open-air theatre where actors and artists with surprising costumes parade endlessly, shouting, singing, dancing, laughing, crying, playing! For me, the Avignon Festival is a total experience that can be experienced anywhere from local theatres to the most unlikely places, such as schoolyards, turned into stages for the duration of the Festival, the streets and café terraces. I love to sit in one of the cafés in the pretty squares in the shade of a plane tree with cicadas singing and see the succession of artists who approach me to tell me about their shows. That's the Festival's unique feature it's the only way they have other than the Off catalogue to sell their shows: the artists come to us and it's crazy! It's exhausting for the actors who don't stop between their performances and the days spent in the street, but their boundless energy and passion is transmitted to us spectators. And it's beautiful. The Avignon Festival is therefore a real moment of artistic and human–exchange. Everything which happens there for in relation to the Off Festival is by "word of mouth", by the artists themselves and also by the other unknown spectators who exchange and advise each other on shows they liked in the streets, while waiting in queues or anywhere in the world. The Avignon Festival is therefore also an adventure during which we let ourselves be carried away towards surprising, striking discoveries and where we open our hearts by to all its artists who give their all on stage as well as in the streets, with walls covered with thousands of posters hung by the impressive 1000 and some companies performing there. There are few if any cities in the world other than Avignon which hosts so many shows in such a short period of time. But it also has the joy of artists presenting their shows in the streets, asking for contributions.I remember some wonderful shows. The Avignon Festival is a physical as well as an emotional journey. It is an experience in a bubble straight out of a dream where surprise, emotions and kindness warms our hearts. I can assure you that anyone going to the Avignon Festival will be breathless once they arrive and will only half recover when they leave."