The French-Canadian Summer School BIOMEDInnov took place in France from June 18th to 22nd and brought together students from Waterloo University (ON) on the one hand, and from several institutions of the Sorbonne Universités consortium on the other. They presented and compared their research projects in health technology. The program welcomed 22 students from the French and the Canadian parts as well as 6 researchers from Waterloo University, and was funded thanks to a 130.000 euros Forminnov grant and the support of the Waterloo University Center for Bioengineering & Biotechnology (CBB) and Mitacs.
This partnership between the French consortium and the Canadian university is not new. In 2016 already, they received an International Partnership grant (IRPG-EU) to lead a project in innovative health engineering.
During the five day program in Paris and Compiègne, the 103 participants, including the startups MEDTRONIC, Medella Health, Equisense, Healsy and [email protected], presented their research projects, took part to roundtables, to lab visits, etc… The seminar ended with a bio-hackaton.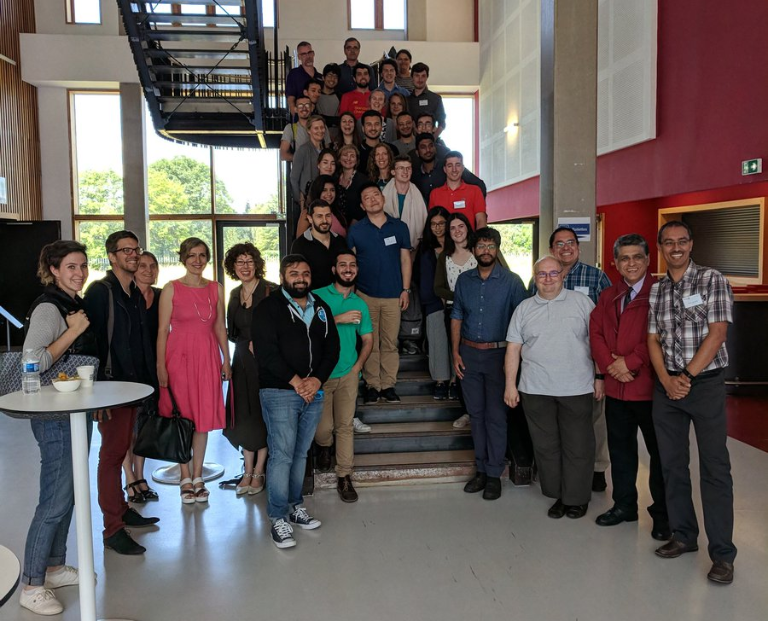 This program strengthened the already existing research and student mobility links between both institutions, and was followed by the announcement of the creation of an ERASMUS+ partnership that should improve student mobility both ways in the upcoming years.
Picture: University of Waterloo