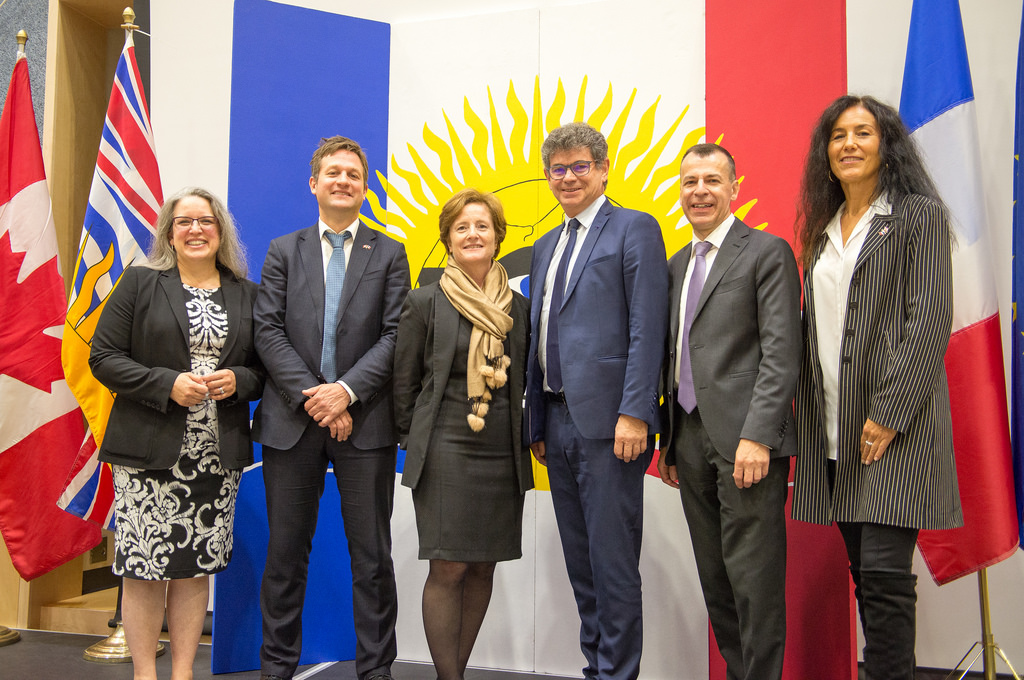 On Friday October 12, 2018, an official ceremony took place for the signing of agreements on education between 7 French academies and 7 British Columbia schoolboards and between l'Université Grenoble-Alpes and Simon Fraser University.
These agreements are significant for the cooperation between the Western Canadian province and France and they are in line with the letter of intent signed between the French Ministry of National Education and the BC Department of Education in May 2016 and confirmed in April 2018 on the occasion of Education Minister Rob Fleming's Paris visit.
In the last 10 years, BC saw a 41% surge in the number of Francophone students and 26% in the number of students enrolled in French immersion programs. Due to this increase, the province is struggling to find qualified Francophone teachers. These agreements are the starting point for several initiatives to help address this problem in the province.
The purpose of these 7 new agreements between schoolboards and academies is to create exchange programs that give students and teachers from both countries the opportunity to improve their language skills (in French or English) and to better understand each other's culture.
As for the agreement between l'Université Grenoble and Simon Fraser University, it is intended to encourage students to complete part of their studies in the French-Canadian Faculty of Education at SFU and to become teachers in a Francophone school or a French immersion school in the province.
The 7 agreements between academies and schoolboards
SD23 – Central Okanagan / Académie de Grenoble
SD40 – New Westminster / Académie d'Aix-Marseille
SD57 – Prince George / Académie de la Martinique
SD60 – Peace River North / Académie d'Orléans-Tours
SD62 – Sooke / Académie de Nancy-Metz
SD63 – Saanich / Académie de Lyon
SD93 – Conseil scolaire francophone de la Colombie-Britannique / Académie de Lyon