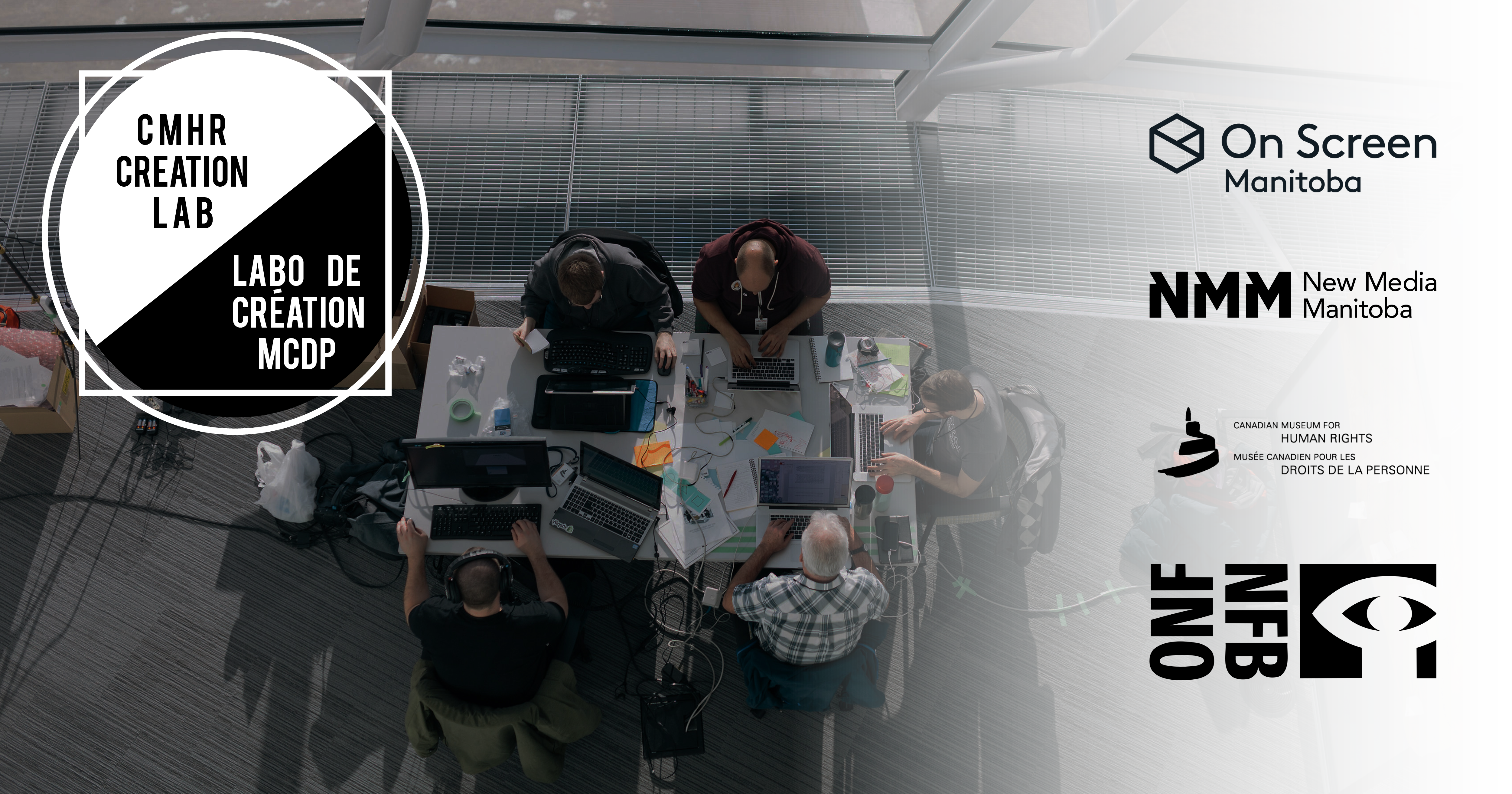 On Screen Manitoba, New Media Manitoba, the National Film Board (NFB) and the Canadian Museum for Human Rights (CMHR) are partnering to produce Creation Lab IV from Friday, February 22 to Sunday, February 24, 2019 with an opening reception taking place the evening of Thursday, February 21.
Up to five teams of creators with backgrounds in visual arts, music, film, television, interactive and immersive digital media will be selected for the three-day accelerator. Each team will create a prototype for a digital media experience based on themes specific to human rights.
Apply as a content creator, musician, designer or developer for the three-day Creation Lab. Through a collaborative process, you will use immersive and interactive technologies to tell a story about human rights. As a new component at this Lab, one team will work and produce a prototype in French. If you thrive on challenge, enjoy solving problems, and are not afraid of exploring new territory, click here to apply.
Deadline for applications: Monday, January 28, 2019 at 12 PM.
Applicants must be On Screen Manitoba, New Media Manitoba or Manitoba Music members in good standing.
For more information, please contact
[email protected] or [email protected]