The Canadian editor Arsenal Pulp Press, located in Vancouver, announced the released in Canada of the young French comic artist Lucas Harari. His first graphic novel, Swimming in Darkness (L'Aimant), will be published in English on November 2019, translated by David Homel.
More information and pre-order on Arsenal Pulp Press.
Pierre is a young man at a crossroads. He drops out of architecture school and decides to travel to Vals in the Swiss Alps, home to a thermal springs complex located deep inside a mountain. The complex, designed by architect Peter Zumthor, had been the subject of Pierre's thesis. The mountain holds many mysteries; it was said to have a mouth that periodically swallowed people up. Pierre, sketchbook in hand, is drawn to the enigmatic powers of the mountain and its springs, and attempts to uncover the truth behind them in the secret rooms he discovers deep within the complex. But he finds his match in a man named Valeret who is similarly obsessed, and who'd like nothing more than to eliminate his competitor.
Gorgeously illustrated, Swimming in Darkness is an intriguing, noirish graphic novel about uncovering the powerful secrets of the natural world.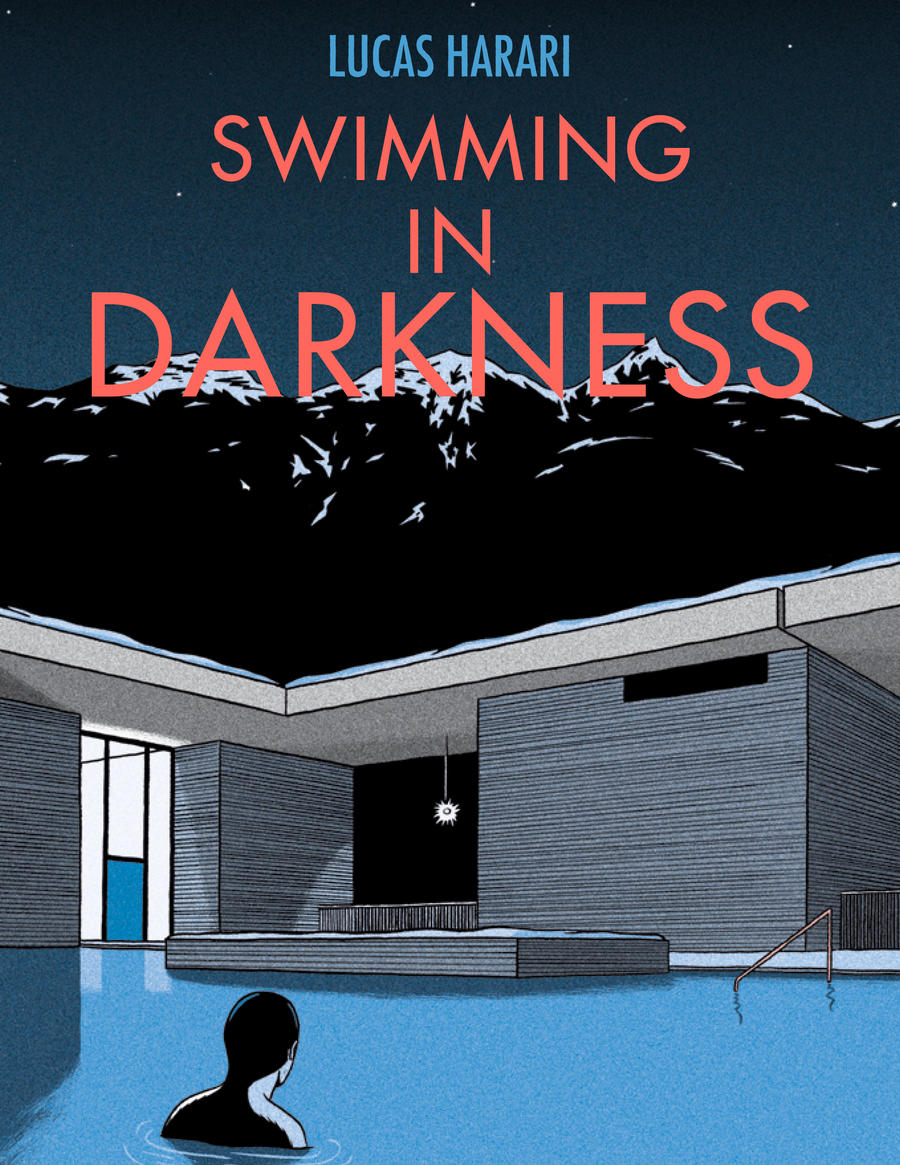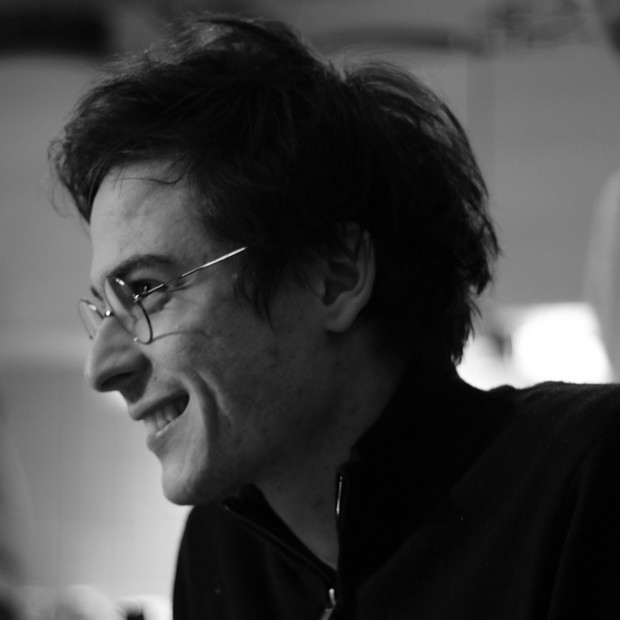 Lucas Harari was born in Paris in 1990, where he still lives, and has a degree in decorative arts with a special interest in printed works. He self-published fanzines before working as an illustrator for book publishers and others. Swimming in Darkness is his first book.
© Sarbacane