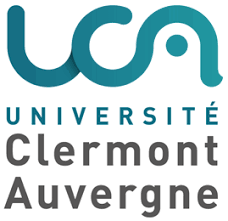 In order to reinforce its research endeavors in an innovative and dynamic environment, the UCA is seeking young talented group leaders addressing search focused on the scientific field covered by the CAP 20-25 project – challenge 3: « Personalized human mobility for a better health » (Young Group Leaders – Annex).
Successful candidates are expected to develop competitive research and meet the required criteria for applications to national and international funding (ATIP Avenir, FRM, ANR "Jeunes Chercheurs-euses", ERC-StG…) and to a permanent position in a french research institution (Clermont Auvergne University, CNRS, INSERM or INRA) in order to perpetuate their involvement in the dynamics of the challenge. The host laboratory will assist successful candidates to compete for such permanent research positions.
Benefits
Successful candidates will be welcomed, for 24 to 30 months, in a host laboratory of the site and benefit from a budget of €300,000 to €340,000  (salaries and operating budget) depending on the duration of the contract period. They will have access to in-house state-of-the art technological facilities including molecular, genetic, behavioral and electrophysiological approaches, animal facilities, in vitro and in vivo imaging, -omic technics and clinical departments.
Requirements
Candidates, at early-career stage, are welcome to apply. They must have completed at least 3 years of postdoctoral training in a country different from the one of their PhD graduation. Candidates currently post-doctorant fellows in a Clermont-Ferrand laboratory are not eligible.
Submission
Candidates must fulfill this application form to this call and send it to the following email address: [email protected]. Incomplete files will not be reviewed.
Applications deadline: September 30, 2018 12:00 Europe/France (no file transmitted beyond this date/time will be evaluated).