Due to the pandemic, numerous festivals, conferences and public gatherings have been cancelled this year.
In the audiovisual industry, the Cannes and Annecy Festivals have been cancelled because public health authorities have imposed restrictions on such gatherings.
Let's take this opportunity to learn more about these two major film festivals. Although they differ greatly in terms of reputation, both of them feature the best the film industry has to offer.
CANNES
Originally set for May 12-23, the Festival's 73rd edition has been cancelled.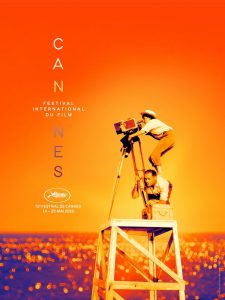 The Cannes Festival was created in response to La Mostra de Venise 1938, which the French, Americans and Brits found to be far too influenced by Italian and German fascist interests. The first Cannes Festival took place in 1946 just after World War II.
The goal was to encourage film production and promote the film industry by fostering international collaborations.
Over time, it evolved into a 10-day event which takes place on the famous Promenade de la Croisette. The Festival is innovative and at times provocative. Although independent films figure prominently, the Festival also features blockbuster films, which sparks debate surrounding the Festival's marketing decisions and the art films and new talents it features. There is also some debate surrounding the film selection criteria, which excludes film production platforms like Netflix.
This high-profile event has become one of the biggest cultural festivals in the world. This is in part due to all the celebrities, from both France and abroad, who climb up the red steps of the glamorous Cannes Festival. Over 4,000 journalists cover this event each year. It is also famous for its star-studded parties organized by sponsors, producers, associations and distributors.
How the Festival is structured and operates.
The current President is Pierre Lescure, who was elected by the 28-member board of directors.
The current Director is Thierry Frémaux, who is also Director of l'Institut Lumière (Lyon) and its film festival, which he created. Over 80 films are screened each year. The Festival has an annual budget of 20 million euros. Half of its budget comes from the government and the other half from private funds such as sponsorships and from selling TV rights.
The Jury
When the Festival first started out, the jury was mostly made up of academics.
Today, it is mostly made up of film professionals: actors, directors, screenwriters and producers. It is required to reflect a certain level of diversity in terms of nationality, background, sensibility and personality. Members of the jury must in no way be connected to the competing films.
The President of the jury is selected based on legitimacy and international renown. Spike Lee was selected to be this year's President.
Official Selection and Palme d'Or
In 2019, 57 films were selected from 35 countries. The Official Selection includes two dozen or so feature films, short films (less than 15 minutes long). These are selected by two committees (one for foreign films and one for French films).
Other films are selected outside of the competition to be presented at galas and special screenings. Often, these are large budget blockbuster films.
The Palme d'Or, a nod to the city's palm leaf symbol, is awarded to the best film and is valued at 20,000 euros. After the jury's deliberation, other awards are presented such as the Grand Prix, Best Actress, Best Actor, Best Director, Best Screenplay and Best Short Film.
Winners of the Palme D'Or are usually well-known films, such as:
The Wages of Fear (1953), The Silent World (1956), The Sweet Life (1960), The Umbrellas of Cherbourg (1964), A Man and a Woman (1966), MASH (1970), Taxi Driver (1976), Paris, Texas (1984), Wild at Heart (1990), Pulp Fiction (1994), The Son's Room (2001).
Some of these picks were controversial because they were either too political or they clashed with public opinion.
Last year, Bong Joon Ho's film Parasite became the first Korean film to be awarded a Palme d'Or.
Selections evolved over time to bring attention to a larger pool of films, particularly from unknown or new directors. The International Critics' Week and the Directors' Fortnight were launched in 1962 and 1969 respectively.
Un Certain Regard was created in 1978 and is part of the Official Selection. It supports films with unusual styles, that are outside regular distribution channels or that were made by unknown directors.
Cinéfondation was created in 1998 to promote cinematographic creation. It provides selected short fiction film directors with a residence in Paris and assistance in writing a scenario. It supports them financially and also connects them with celebrities to help them produce and distribute their films.
The Film Market, the Festival's business event, celebrated its 50th anniversary last year. Professionally speaking, it is the biggest with 12,000 participants (producers, distributors) who come together to find funding, create projects and come up with new ways of distributing completed films. Despite the Festival's cancellation, the Film Market will nonetheless take place online starting June 22.
Official website https://www.festival-cannes.com/
ANNECY
This year, the Festival was to take place June 15-19, but the planning committee had to cancel the event due to the global pandemic.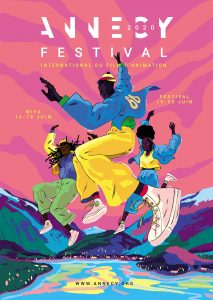 The International Animated Film Festival has been around since 1960. It was supposed to celebrate its 60th anniversary! This celebration, just like the "Africa Special" for Saison Africa2020, is postponed until next year.
The AIAFF selects over 200 films and gives out around thirty "Crystal" awards. The animated films are selected from 90 different countries and include feature films, short films, TV films and student film projects. The Festival offers a virtual reality selection and program, which is becoming increasingly popular each year.
Each year, over 10,000 people attend the week-long event to see what's new in the world of animation, including cartoons, paper cut-outs and films with clay animated characters, shadow puppets, stop motion characters…
This event includes numerous conventions, conferences, exhibits, presentations and screenings. It is an event not-to-be-missed!
It is a unique opportunity for the general public (7,000 attendees each night) to see world premieres and enjoy free outdoor screenings at Le Pâquier, in a warm and international atmosphere.
The Festival, which started out as a film club, has over the years become an international event with participants from all over the world and wide media coverage. It seeks to promote diversity and innovation.
CITIA Image et Industries Créatives was created in 2006 to run the Festival's business, cultural and educational departments (with strong ties to schools like Gobelins). The Festival's educational element is one of the main attractions for international guests and talents in the animation industry.
Site officiel https://www.annecy.org/
The film industry, one of the most affected by the current health crisis and one that will experience lasting consequences, is showing solidarity in supporting industry professionals: twenty of the world's greatest film festivals are working together to support "We Are One: A Global Film Festival," a free online event taking place May 29 to June 7. During this event, moviegoers from around the world will be able to celebrate the film industry online!
The event will allow people to view recently released feature films, short films and videos presented by different partner events. It will also be an opportunity for people to donate to the United Nations Foundation to help in the fight against COVID-19.
Inspired by the Tribeca Festival, We Are One: A Global Film Festival is supported by these festivals: Cannes, Berlin, Venice, Annecy, Sundance, Toronto, London, San Sebastian, Marrakech, Locarno, New York, Mumbai, Macao, Jerusalem, Karlovy Vary, Sarajevo, Guadalajara, Sydney, Tokyo and Sarajevo.
This global event will "spotlight truly extraordinary films and talent, allowing audiences to experience both the nuances of storytelling from around the world and the artistic personalities of each festival," said Pierre Lescure and Thierry Frémaux of the Cannes Film Festival.