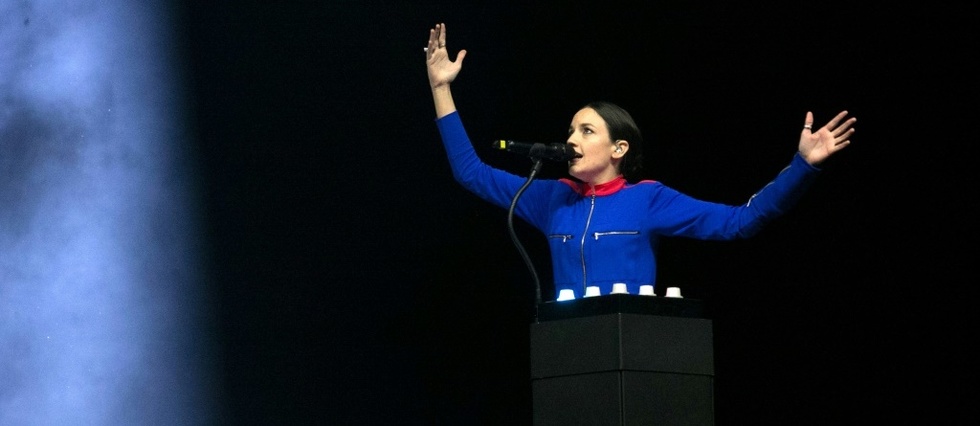 The 26-year-old French artist played to a sold out crowd in Montreal for the International Jazz Festival before performing in Sherbrooke in the Granada Theater and at the Festival d'été de Québec, to the great pleasure of her Quebec audience. She will be back in Canada in the fall for three shows: October 12 in Vancouver, the 24th in Toronto and the 25th in St Eustache. It was her fourth time in Canada since the release of her album "Zanaka" in 2015. With her music video "Makeba" garnering more than 55 million views on YouTube  and a tour in 18 countries, the young womanis drawing more and more people to her shows.
Jain plays "pop music with oriental influences, reggae and electro dance music" as she described it during an interview with Radio Canada last May. In the colourful and dynamic universe her music evokes, she shares optimistic and positive messages in plain English accessible to everyone. Spreading good vibes, she makes her audience smile and dance with her deeply melodic and festive music.
Jain  is returning with a new album called "Souldier" whose song titles she has been releasing while on her tour, which took off this past June. For this new venture, she traded her Peter Pan collared little black dress for a military-style electric blue jumpsuit. This album is more committed to advancing the cause of feminism. The songs "Alright" (below) and "Star" have already been released on the artist's social media accounts. She announced that her full album will be released at the end of August.
For "Souldier", Jain will be performing alone on stage thanks to a new technology: a wristlet connected through WiFi to a looper, a live music-recording device. It will allow her complete freedom to move on stage and be closer to her audience. The lighting effects are also part of the performance and add energy to her shows.
To discover this new vibrant album and to experience the communicative energy of her live shows, mark the following 3 dates in your calendar:
October 12, 2018, in the Vogue Theater in Vancouver.
October 24, 2018, at the Danforth Music Hall in Toronto.
October 25, 2018, at the Zenith in St Eustach

e

.