ABOUT CALGARY
With one of the highest concentration of entrepreneurs and Canadian head offices in Canada, the energy, culture and attitude that prevail in Calgary are collaborative, entrepreneurial and innovative. Ideally located with connections to cities throughout the United States, Europe and Asia, Calgary offers the ideal opportunity for companies looking to build out great ideas, teams and ultimately companies. Calgary is ranked #2 by "Canada's Best Places to do Business" and #1 most cost-competitive city for research and development operations.
Calgary is ranked the most livable city in North America and the 5th most livable city in the world.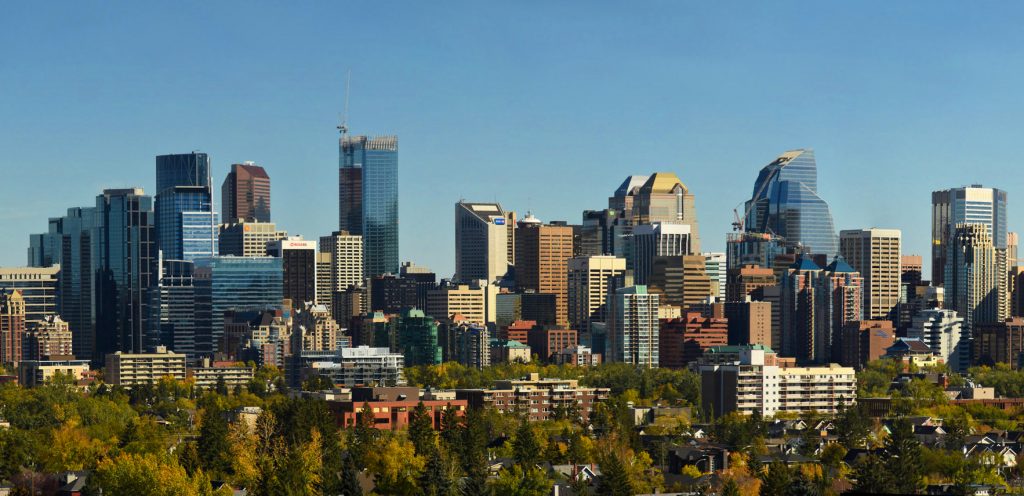 ABOUT PLATFORM CALGARY
Platform Calgary builds and promotes Calgary's tech startup ecosystem to create shared prosperity that will benefit all Calgarians. Our programs connect startups, founders, enterprises, and industry with the resources they need to achieve success wherever they are in their entrepreneurial journey. We are the hub that inspires a generous community of innovators-an engine for new economic growth and job creation.
The Platform Innovation Centre, opening in 2021, will be the first publicly accessible hub dedicated to advancing innovation in Calgary. The Platform Innovation Centre will connect the broader community to technology and innovation while supporting entrepreneurs and startups to grow.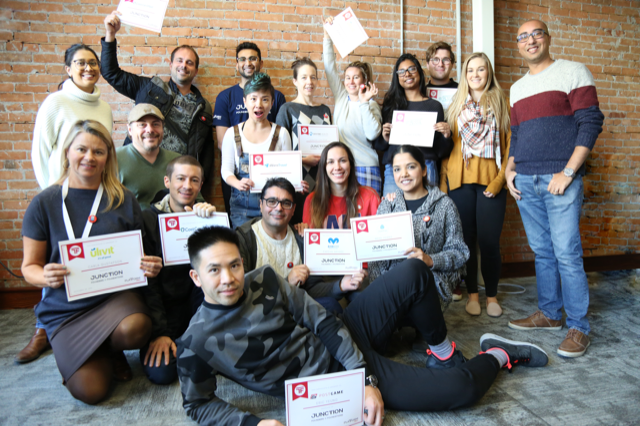 THE JUNCTION PROGRAM @ PLATFORM CALGARY

JUNCTION is a full-time residency program that helps first time or early stage founders build a strong foundation as an entrepreneur. JUNCTION prepares entrepreneurs to set themselves apart from the competition, and helps them develop the tools they need to approach investors, partners and customers. Ultimately, it prepares entrepreneurs to take full advantage of seed accelerators after graduation so they can hit the ground running. Selected companies will gain unparalleled access to local and national music industry players and experts.
Over 4 weeks, founders will learn and grow alongside other start-ups and work with Advisors to breakthrough, advance and scale their business further, faster. This program is perfect for early stage companies in the music industry searching for globalization opportunities and a better understanding of the North American music market.
The program includes a mix of in-class educational sessions, hands-on workshops, special events, mental health awareness, 1:1 mentoring form industry experts, and peer-learning. All led by experienced entrepreneurs and local business leaders
Outcomes:
Validate/find product/market fit for the North American music industry ;
Gain access to network of industry experts and key players ;
Understand the components of, and establish a Data Room ;
Access peer learning and network with other founders in the program ;
Be held accountable for achieving key milestones in the program ;
Gain well-rounded business foundations and knowledge in how to scale ;
Grow and develop an Advisor network in Canada ;
Gain pitch development and presentation skills.
Remotely, on line

Nota Bene: because of Covid-19 crisis, an online version of the program is proposed to participants. In this case, it will be imperative for participants to organise their personal schedule during the program according to Calgary time (-8h compared to Paris).

APRIL 6th – MAY 4th 2021
The ideal candidates are start-ups working in the creative sector, specifically working on the topic of Music & Innovation
You are a founder(s) and:

You are working on your start-up full-time
You have a working Minimum Viable Product (MVP)
You have an innovation driven product and/or solution prototype
You have some customer/market traction (early revenue, beta testers, partners, etc.)
You are pre-seed investment, looking to raise money in the next 6-12 months
You are committed to learn, be coached, and move your company to the next level
If you are accepted, a maximum of 2 people from your company can participate (i.e. founder and co-founder).
• Programs fees are been acquitted through the partnership between the Embassy of France in Canada and Platform Calgary, in the frame of Enterprising Culture program.
• Selected companies are expected to cover any costs associated with travel and living expenses.
Deadline for application: February 28, 2021
Selection announced: March 2021
[fusion_table fusion_table_type="1″ hide_on_mobile="small-visibility,medium-visibility,large-visibility" class="" id="" animation_type="" animation_direction="left" animation_speed="0.3″ animation_offset=""]
Contact
Alexandre COL
Cooperation and Cultural Attaché
Cultural and Scientific service
Tel: +1 604 637 5292 / alexandre.col[at]diplomatie.gouv.fr
Consulate General of France in Vancouver
[/fusion_table]