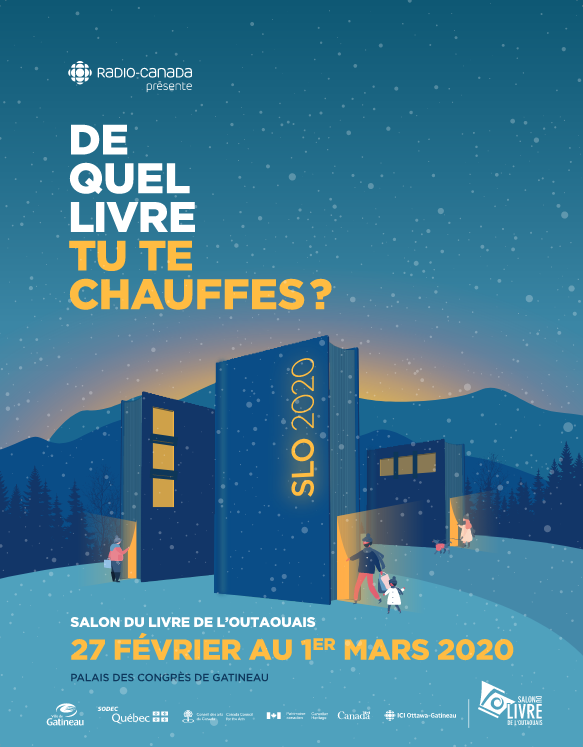 The Salon du Livre de l'Outaouais of Gatineau is celebrating its 41st anniversary! This year, the Salon invites readers to warm their bodies and minds at the Palais des congrès de Gatineau and beyond the walls from February 27 to March 1.
For this edition, more than 550 authors and nearly 500 publishing houses from the four corners of French Canada will attend the book fair. Throughout the SLO, visitors can choose between a rich and diversified program of more than one hundred activities on stage, youth activities, interviews, round tables, etc.
Two French authors invited by the French Embassy, in partnership with the SLO, will also be at the book fair.
Claire Faÿ : winner of the Prize for Enriched French-language Children's Book thanks to her book Cahier de Dessin Animé Picasso. This award aims to promote Francophonie through digital publishing and make young people aware of the publishing professions as well as to stimulate their creativity.
Hugo Paviot : novelist, playwright, poet, translator and director. He will present his new novel Les oiseaux rares, published in 2020.
More information and the program can be found here !
Et toi, de quel livre tu te chauffes ? Visit the SLO to find out!