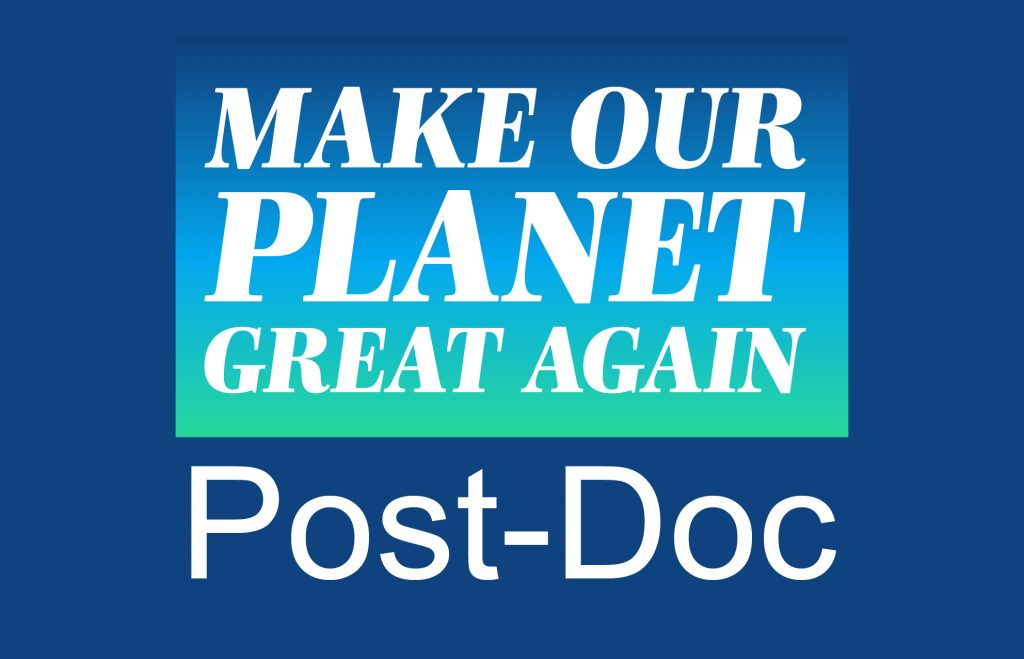 France's ministries of Europe and foreign affairs (MEAE) and of higher education, research, and innovation (MESRI) have implemented a program of support for foreign postdoctoral researchers wishing to conduct further research in France on a topic related to earth systems, climate change and sustainability, the energy transition and the societal stakes of environmental issues.
Who may apply?
Foreign researchers holding a doctoral degree are encouraged to respond to this call for proposals. Candidates must include with their application a letter from a French host institution agreeing to host their research if the candidate's proposal is accepted by the program.

Applicants must meet the following eligibility criteria:
possess a doctoral degree for less than five years on the date of submission of the application

be exclusively of the nationality of one of the eligible countries (listed here)
not have resided

in France after September 1st, 2019

the postdoctoral contract must take effect from January 2021 (to be specified later). 
Institutions hosting the selected researchers will receive 50 000€ for a 12-month period for each selected applicant.
What are the research topics?
Four broad research themes are prioritized for this call for proposals:

Earth system

Climate change and sustainability

Energy transition
Societal stakes of environmental issues
For more information on each of these main research topics, please read the following page: https://www.campusfrance.org/en/priority-research-topics
What are the registration and selection procedures?

Registration:
Applicants must submit their research proposals in English, on this page.
The description of the post-doctoral project must follow the structure below:
Title of the project

Abstract of the Post-Doctoral project (2000 char. max.)

Context and motivation (2000 char. max.)

Scientific objectives (2000 char. max.)

Methodology and planning (4500 char. max.)

Keywords (6)

Position of the project in relation with the MOPGA scientific domains and integration in the French research host institution (1500 char. max.)
The following documents must be uploaded with the application file:
CV including the list of your publications

PhD Diploma (or certificate of PhD diploma)

CV of your postdoctoral supervisor

The letter of commitment of the French host institution for hosting your post-doctorate, specifying the resources provided to carry out the research project


Letters of recommendation

Passport or proof of ID
DEADLINE TO SUBMIT APPLICATIONS: July 5 2020
Selection:
Consistent with the aims and requirements of this call for proposals, the selection process will unfold in two phases.
Scientific experts in the covered fields will evaluate the applications received

An international jury will make the final selection of candidates to receive support
Contact
If you have precise questions about the program and want to receive a personalized answer, please write to [email protected].
You can find more information about the program on Campus France website.