Born and raised in Yokohama, Japan, Tomoko Sauvage studied jazz piano in New York and
became interested in Indian music. While working on improvising Hindustani music, she
discovered the Jalatharangam, a traditional Indian musical instrument made of porcelain bowls
filled with water. Fascinated by this concept, she began to use it in her own way, hitting bowls with
chopsticks and then recording the sounds produced with an underwater microphone.
These experiments gradually led to the birth of her electro-aquatic instrument, allowing a musical practice
based on interaction with the environment, architecture, temperature, humidity and human presence.
In 2011, she designed a new series of porcelain bowls during her residency at La Pommerie in
collaboration with the Centre de recherche sur les arts du feu et de la terre, which invites creators
from all around the world to reinvent and develop projects around ceramic materials in Limoges.
Based in Paris since 2003, Tomoko Sauvage is now a French artist and released her latest album
"Musique Hydromantique" on the French label Shelter Press. Her compositions have been widely
broadcast on radio and television (BBC, France Musique, NPR and ORF) and presented in many
museums, exhibition centers and festivals around the world: The Long Now – Maerz Musik in
Berlin, Centre Pompidou Metz, Roskilde Festival in Denmark, Unsound Festival Cracow, Nyege
Nyege Festival in Uganda, Riga International Biennial of Contemporary Art, Ex Teresa in Mexico
and Empty Gallery in Hong Kong.
In 2016, she was in residence in Colorado at the Boulder Museum of Contemporary Art and performed at the French Institutes of Japan and Latin America.
For its 14th edition, the RE:FLUX experimental music and sound art festival welcomes
Tomoko Sauvage to show us her creative audacity.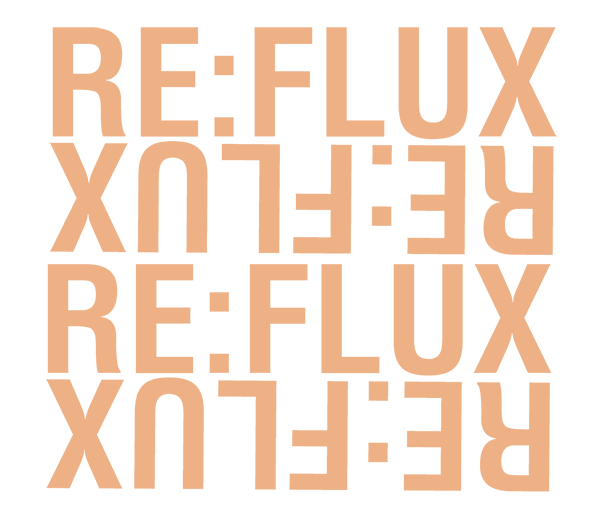 This festival invites artists to push back the boundaries of sound and vision through experimentation, in order to create works that are largely electronic and whose spontaneity makes them unique. In an accurately controlled eccentricity, they come up with soundtracks sometimes dressed in a visual aesthetic that reappropriates everyday objects to twist their original meaning. Thus, a set of oscillating fans are placed on their backs to move on classical notes in a hesitant dance, like a collective with a pathetic structure. In another
performance, a clothesline becomes the support for microphones sewn into fabrics, plastics and
hanging papers, which produce an improvised melody according to an uncertain weather. Likewise,
Tomoko Sauvage transforms bowls of water into musical instruments, offering an extraordinary
temporality with her electroaquatic framework that holds a fragile balance between control and
hazard, ephemeral and repetition. In the electronic landscape of this festival, she explores a sound
space where slowness suggests attentive listening while provoking thoughts on a deep emotional
darkness.
RE:FLUX is an annual project in Moncton, New Brunswick, initiated by the artist-run center Galerie Sans Nom. This year, it takes place from May 27 to June 2, 2019 and Tomoko Sauvage performs there on June 1.  She then continues her itinerary in Atlantic Canada by travelling to Halifax, Nova Scotia, for the OBEY Convention festival.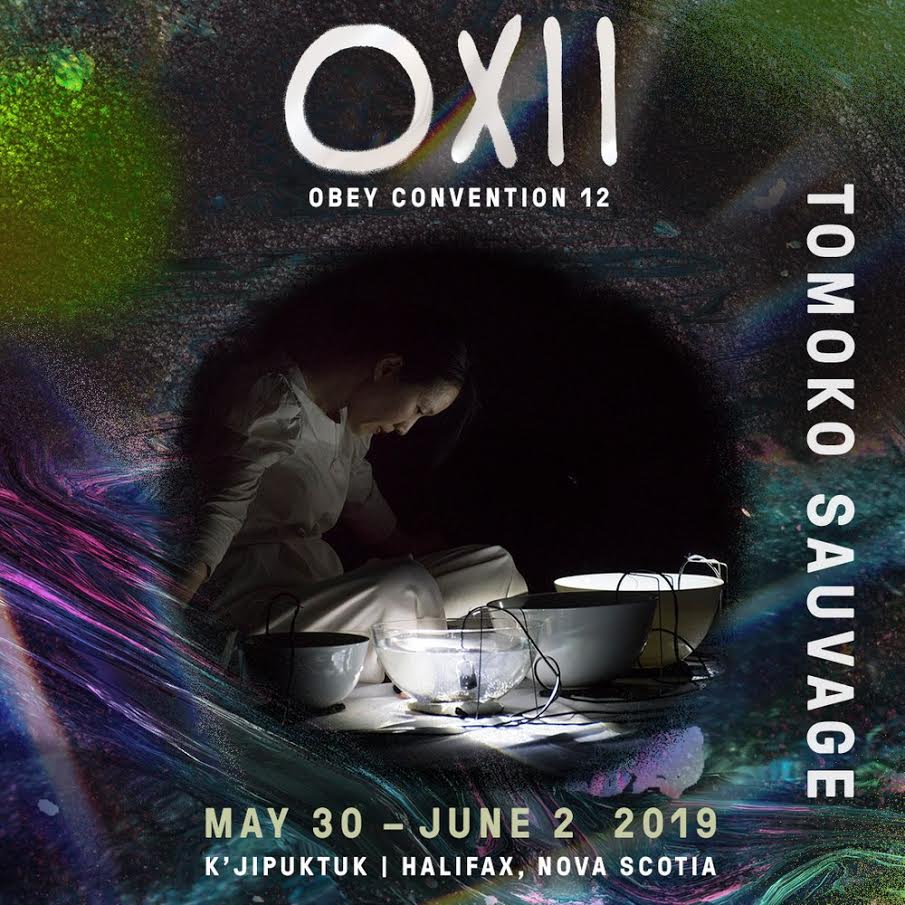 Festival-goers evolve in a contemporary universe where the fusion of artistic genres seems momentarily free from the yokes of the music industry. Avant-garde, the festival has broadened the horizons  from the punk scene to genderless innovators, to heterogeneous and demanding musical styles. Orchestral jazz, cubist funk, futuristic electro, First Nations dances and songs, eclectic musical inspirations ranging from grime to house, punk to reggaeton, a wide range of musical possibilities are available to anyone who wishes to leave their melodious comfort zone. This festival reminds us of the importance of artistic subversion and the break-up of social constructs to come together around a message of inclusiveness and open-mindedness.  Its 12th edition takes place from May 30 to June 2 2019, in the presence of Tomoko Sauvage on Sunday, June 2.
More Informations :
http://www.obeyconvention.com/
http://www.festivalreflux.com
https://www.facebook.com/events/1186258028202541/
https://www.facebook.com/events/437304080367170/
Anna ROHR, collaboratrice auprès du Consulat Général de France à Moncton et Halifax