On May 24 of this year, the Conférence des ministres de l'Education des Etats et gouvernements de la Francophonie (CONFEMEN) was held in Bathurst, New Brunswick. On this occasion, French Minister of National Education Mr. Blanquer and New Brunswick Minister of Education and Early Childhood Development Mr. Brian Kenny, have signed a letter of intent aimed at strengthening cooperation in education between France and the Canadian Maritime province.
This letter replaces a previous one signed in 2008 outside of the CONFEMEN held in 2008 in Caraquet, New Brunswick. This new agreement stresses the commitment of both ministers to work together to develop expertise in 8 priority areas:
Early childhood development
French language teaching and reading advocacy
Inclusive education
Arts and culture in schools
Overall student health
Information education
Innovative teaching methods
Communication between students and between teachers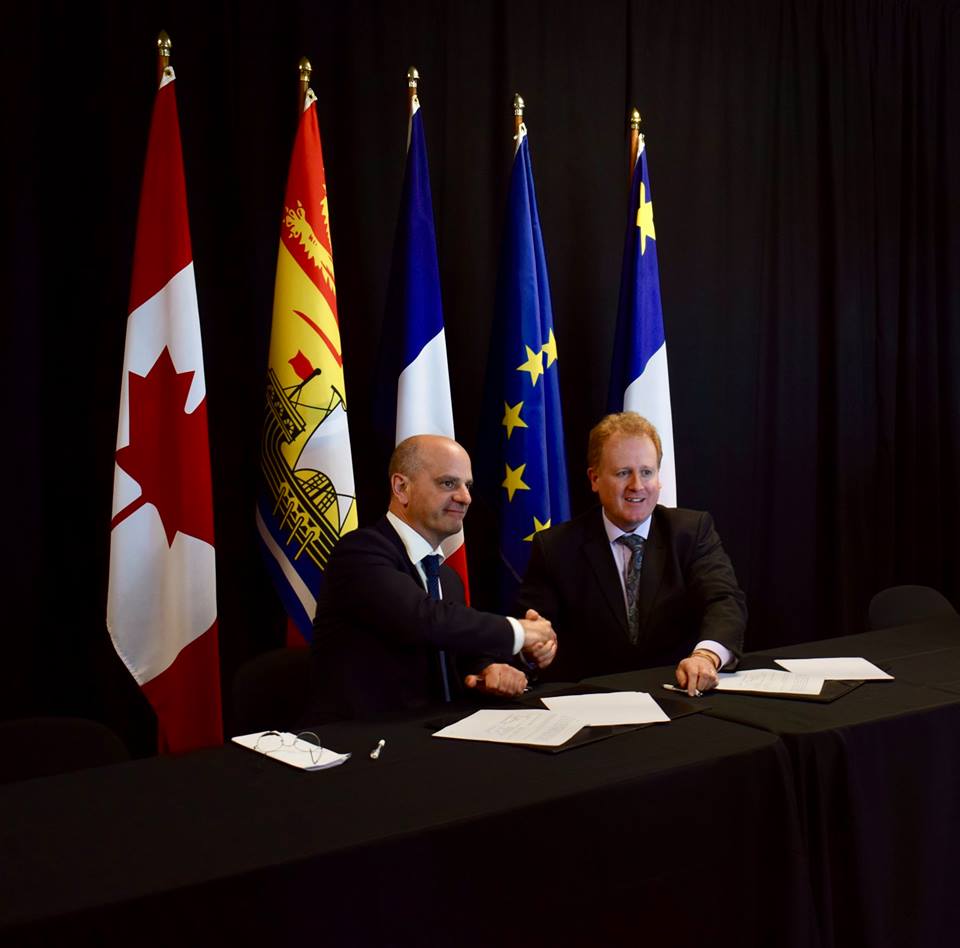 Mr. Blanquer's visit to Bathurst strengthened the ties between New Brunswick and France and emphasized the cooperation between francophone and Acadian academic worlds.