Save the Date! January 28, 2021!
The cultural service of the French Embassy in Canada, in partnership with the Institut Français, the 9 Alliances Françaises of Canada and their partners are offering you the 6th edition of the annual meeting dedicated to the unhindered circulation of ideas and knowledge, the Night of Ideas.
The 2021 edition promises to be very special. The keyword is "Closer" (Proche in French), which will allow us to question the profound transformation of our relationships with space and mobility, the new solidarities that this health crisis has given rise to, or the predominant role of the virtual world, which permanently changes our vision of the world.
You will thus be able to participate in an unprecedented online experience in the form of a large global live broadcast on social networks, "24 hours of night and ideas". This digital event will thus be able to transcend time zones by promoting the free circulation of ideas.
Individual cities across Canada will also host specific events for The Night of Ideas! Calgary, Edmonton, Halifax, Moncton, Ottawa, Toronto, Vancouver, Victoria and Winnipeg will each offer you ideas to ponder upon within the theme "Closer" in the form of virtual meetings or different online visits!
Discover the East to West program here and find all Nights on January 28, 2021 on our Youtube channel: NIGHT OF IDEAS 2021 IN CANADA
________
MONCTON – Reinventing links through digital technologies
Bilingual – From 5:45 pm to 11 pm (ADT)
For one evening, people from various fields (artistic, academic, medical and entrepreneurial) in New Brunswick, Quebec and France will share their experiences of how digital technologies play a significant role in their relationships with others. Successes and failures will be discussed, as well as personal stories related to the challenges of maintaining ties in a world where isolation is vital.
Guests : Annie-France Noël, Director of Galerie Sans Nom and photographer artist; Dominic Goulet, Director of Québec numérique; Jalila Jbilou, Associate professor at School of Psychology at the Université de Moncton and Medical Doctor; Mohammed Bouya Ely Vall, President of the Association des Étudiantes et Étudiants Internationaux du Campus Universitaire de Moncton and Master's degree student; Antoine Zboralski, board member of ACFAS-Acadie and PhD student at Université de Moncton; Lawren Campbell, Heritage and Culture Coordinator for the City of Moncton; Myriane Ouellette, Owner of O'Strategies; Leanne Prescott, Director of communication and community development of Food Dépôt Alimentaire; Marcel Petitpas, regular host of FuckUp Nights at La Station Workspace
HALIFAX – The "Perfect distance" between humans and things
Bilingual – From 7 p.m. to 11 p.m. (ADT)
On the evening of January 28, the world of science, museums and the public in the Atlantic, Quebec and France will question the "right distance" from information and people in a digitized world. In search of a positive future, proximity and distance will be debated via the arts, sciences and through lively and thoughtful exchanges.

Guests : Zabrina Prescott & Emily Mclsaac, Sciences Educators at Discovery Centre; Ann Marie Begin, interpreter, Canadian Museum of immigration at Pier 21; Mylène Tesson, in charge of the prefiguration of the interdisciplinary and international platform on subarctic ecosystems and societies in Saint-Pierre-et-Miquelon (researcher for the Université de Bretagne Occidentale); Dr. Anya Waite, director ot the Ocean Frontier Institute.
OTTAWA – So far so close
Bilingual – From 5 p.m. to 8 p.m. (EDT)
The pandemic has affected personal and professional relationships: two panels of experts in psychology, linguistics, animated images, museology and space travel will speak in French and in English, guided by two personalities from the world of business and research. These panels will be accompanied by live piano performances, a major interview with futurist writer Alain Damasio.

Guests : Dr. Benoit-Antoine Bacon, President and Vice-Chancellor of Carleton University, Department of Psychology; Dr. Emilie Urbain & Chantal Dion, French department, Carleton; Dr. Aboubakar Sanogo, Film Studies, Carleton; Anthony Kubelka, pianist; Michelle Robitaille; David Dean, History department, Carleton; Rebecca Dolgoy, curator with Ingenium and a Carleton adjunct; Erin Gregory, curator at Canada Aviation & Space Museum; Jan Matas, CNRS (Centre national de la recherche scientifique) representative in Canada; Alain Damasio.
TORONTO – We Art Closer
Bilingual – From 7 p.m. to Mignight (EDT)
How can ideas, science and the arts bring us closer together in a time of great isolation? How, in the face of the rise of individualisms and nationalisms, of the atomization of community solidarities, of a violent history, an anxiety-provoking present and an uncertain future, dialogue between people, between genders, between cultures, diffuse tensions, to bring down the walls erected on the fault lines, to repair damaged relationships, to create new ones? In the light of the notion of "rapprochement (s)", the night of ideas in Toronto will offer a series of discussions between Canada and France, artistic performances, readings and screenings online from 7 pm onwards.
Guests : John Ralston Saul, essayist and philosopher; Wanda Nanibush, Head of Indigenous Collections, Art Gallery of Ontario; Lou Ann Neel, Head of Indigenous Collections and Repatriation Department, Royal BC museum; Saskia Cousin, anthropologist, professor at Paris University and researcher on the issue of repatriation; Kim Thùy, award-winning author; Clément Baloup, comic book writer; Gail Lord, President & Co-Founder, Lord Cultural Resources; Binkady-Emmanuel Hié, Association pour le rayonnement de l'Opéra de Paris; Gaetane Verna, Director of the Power Plant Contemporary Art Gallery; Emelie Chhangur, Director and Curator of the Agnes Etherington Art Centre, Queen's University; Karen Carter, Director of the MacLaren Art Centre ; Dalkhafine, visual artist; Hologramme, producer and composer; Marshall Pynkoski and Jeannette Lajeunesse, artistic directors of Opéra atelier; Tiffany Fukuma, cultural attaché, French Embassy in Canada;; Douglas Eacho, Assistant Professor at the Centre for Drama, Theatre, and Performance Studies, University of Toronto; Liz Santoro, american choreographer and dancer and Pierre Godard, scientist, founders of Le Principe d'Incertitude Dance company.

Schedule:
1PM: Repatriation of artworks and artifacts, from museums to their communities of origin, with John Ralston Saul, Wanda Nanibush, Lou-Ann Neel, Saskia Cousin REWATCH IT HERE
7PM: CLOSER WITH… LITERATURE – Cultural legacy with Kim Thùy & Clément Baloup
8PM: CLOSER WITH… DIVERSITY – Diversity in arts with Gail Lord, Emelie Chhangur, Karen Carter & Gaëtane Verna, moderated by Binkady-Emmanuel Hié
9PM: CLOSER WITH… STREET ART – Street art with Dalkhafine & Hologramme (w/ Mural Festival)
10PM: CLOSER WITH… OPERA – Remote artistic creation with Opera Atelier
11PM: CLOSER WITH… SCIENCE & DANCE – Dance & Science with the dance company Le Principe d'incertitude
Featuring program (live at 9pm) : Closer with cinema – Philosophy Meetup Club Toronto
WINNIPEG – Indigenous Insights into Nature
Bilingual – From 6 p.m. to 9 p.m. (CST)

In the context of a global pandemic where humans feel weakened and vulnerable, humans are questioning themselves. They worry about their health, question their rights and question their place and their relationship with Nature. The Night of Ideas in Winnipeg will humbly invite you to revisit these questions through the inspiring perspectives of Indigenous cultures.
Guests : Joséphine Bacon, poet; Kim O'Bamsawin, writer and film director; indigenous artists from The Spirit Panel Project, Canadian Museum for Human Rights; National Centre for Truth and Reconciliation representatives.

CALGARY – EDMONTON – Let's take a night stroll
English – From 7 p.m. to 8 p.m. (MST)
Listen to the sounds of the evening as you follow in the footsteps of Dr. Tallbear, a professor at the University of Alberta. We will discuss the place of First Nations in Edmonton, the place in technology in our society, that of nature … A breath of fresh air and reflection!
VANCOUVER – Citizen 2.0: towards a world more just for nature and for people?
French – From 5 p.m. to 7 p.m. (PST)
Round table. Testimonials and discussions around the solidarity initiatives of the original series Citizen 2.0, presented by TV5 since January 2021.
Guests :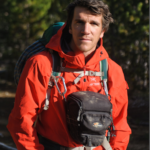 Fix De Ruydts, conceptor et director of the TV show
Fix is a documentary filmmaker, photographer and geographer specializing in adventure and natural history. He has participated in expeditions all over the world and has always made a point of trying to document the most inaccessible places on the planet. Fix was named by the Canadian Geographic Society as one of Canada's 100 greatest explorers.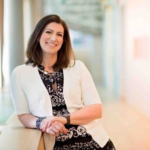 Julie Errmann, CEO & Founder of V.I.K. Academy
Julie Errmann is the Executive Director of a non-profit organization of which she is a founding member. She is an entrepreneur, experienced educator and holds a Master's degree in Education. She is the creator of the intergenerational V.I.K. Academy program at Tudor Manor (Calgary, Alberta), an early childhood center that models the coexistence of an early childhood center in a seniors' home, as represented in the Citizen 2.0 series.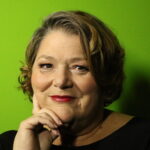 Ethel Cote, self-help specialist, assists development of social enterprises and cooperatives.
Recipient of the Order of Ontario, the Order of Credit Unions of Ontario and the Grade de Chevalier de la Pléiade – Ordre de la francophonie, among others, Ethel Côté has worked for forty years in the economic, social, cooperative and cultural sectors in the Ontario, Canadian and world Francophonie. Her commitment to the sustainable development of communities has led her to work with 900 organizations, institutions and social economy enterprises. Nearly 40,000 people have attended his training and conferences in management, governance, business planning and entrepreneurship. She has contributed to the publication of several books, including a guide to support social economy enterprises with a gender perspective.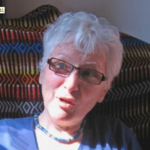 Diane Gariepy, member of the network Réseau québécois pour la simplicité volontaire
After having taught in Quebec and Africa, it is within the community and environmental milieu that Diane Gariépy grasped the potential that voluntary simplicity could offer for our so-called developed communities. The very first meeting of the Quebec Network for Voluntary Simplicity (RQSV) took place at her home in the spring of 2000. In 2008, she joined the Mouvement pour une décroissance conviviale and, with a few other people, set up the Réseau transition Québec. Now retired, she is still involved in these three networks that promote "Less Goods and More Connections": Réseau québécois pour la simplicité volontaire, Mouvement pour une décroissance conviviale, Réseau des initiatives de transition.
Event link : https://vancouver.consulfrance.org/Nuitdesidees2021-ConsulatVancouver
Join us on Zoom : https://bit.ly/36gZMNV or follow the Facebook Live of France Canada Culture
Eventbrite: https://www.eventbrite.ca/e/nuit-des-idees-citoyen-20-tickets-137699758685
VANCOUVER – Closer during COVID: a night of stories and connection
English – Presented by the Vancouver PublicLibrary – From 7 p.m. to 8 p.m. (PST)

For many pandemic has brought isolation and loneliness, as the virus makes it difficult to meet with friends and family or attend public event. And yet, Covid has also allowed us to find new solidarities with each other, and reflect on the importance of our relations with the ones who are usually close to us.
Joins us for a night of storytelling, where four of our neighbours will share their experiences of feeling closer during this new normal.

Guests : Vanessa Richards has a foundation in music, screen and live performance, community arts and writing ; Charles Montgomery is an award-winning author and urban experimentalist ; Emilee Gilpin is a Michif nomad, and a storyteller ; Michelle Cyca is a writer, editor and book enthusiast living on unceded territories of the Musqueam Band, and the Squamish and Tsleil-Waututh Nations.
Live Webinar : https://vpl.bibliocommons.com/events/6000dc2d553d78900db72d8c
VICTORIA – Sharing isolation: cultures and memories to bounce back together
French – From 5 p.m. to 7 p.m. (PST)

Let's come together and explore the promises of community contact and memory, as well as personal resilience that culture holds. Thus, after having mentioned the humorous email channels, the virtual visits to the museum or the musical parodies that have punctuated our life in the pandemic in French, we will compose and exchange our own stories and reflections. Let's share our isolation!
Conference (45mn) – workshops (15m) Exchange (30 mins)
Live Workshop Webinar: http://afvictoria.ca/event/la-nuit-des-idees-proches/
[EN NOS APARTÉS / ASIDE]
10p.m. ADT

Proposed by the Alliances Françaises of Calgary, Halifax, Moncton and Vancouver (Canada) in collaboration with Cie Les Parleuses (France).
For a few weeks, 7 artists connected across these distances and communicated with each other in a collection of sensitive acts, made up of sharing of gestures, texts, audios and photos. This creation takes stock of these bodies that can be found to be both present and absent, here and elsewhere, isolated and linked.
Artists: Maxime Beauregard (Calgary), Solène Bossu (France), Charlotte Bossu (France), Roxanne Dupuis (Moncton), Anais Grant-Church (Halifax), Mandy LaRusic (Halifax), Olivia Shaffer (Vancouver)
Followed by a Virtual Round Table facilitated by Radio Canada CB