The Ottawa International Animation Film Festival will take place from September 26 to 30 in downtown Ottawa. With more than 80 film screenings, workshops, talkings and exhibitions, the OIAF will gather together artists, producers, students and cinema lovers from all over the world. During 5 days, everybody is invited to watch the incredible films selection at the ByTowne theater, the Art Court, the National Gallery of Canada, the Saint Brigid center for arts or the Chateau Laurier.
This year, 20 French films and copros have been selected. Here is a little overview:
Short film competition (1)
Wednesday September 26, 9:15 PM, Bytowne Cinema (Gala)
Saturday, September 29, 11:00 AM, Bytowne Cinema
RERUNS, Rosto
Everything's different but nothing has changed. A trip through a sunken maze of memories and dreams.
Short film competition (3)
Thursday September 27, 9:15 PM, Bytowne Cinema (GALA)
Saturday September 29, 9:15 PM, National Gallery
CYCLISTS, Veliko Popovic
En présence du réalisateur.
The cycling season is nearing its grand finale. During the final race, the two men in the lead are competing for more than the Grand Trophy; they are fighting for the affection of a lady and fulfillment of their erotic fantasies. Inspired by the art of Vasko Lipovac, the film is painted in vivid colours of summer, but with a dash of the erotic. It is a comedy that captures the spirit of a small Mediterranean town.
Film-maker attending.
GUAXUMA, Nara Normande
Tayra and I grew up near a beach in the north east of Brazil. We were inseparable. The sea breeze brings me back happy memories.
LA CHUTE (THE FALL), Boris Labbé
As celestial beings descend to Earth vitiating its population, the world's order unbalances. Initiated by these terms, a tragic fall leads to the parturition of crucial opposites: Hell and Heaven's circles.
Short film competition (4)
Friday September 28th, 11AM, Bytowne Cinema (GALA)
Saturday September 29, 3:00 PM, Bytowne Cinema
AEROBIE (Aerobic), Bastien Dupriez
On the track of a velodrome, a cyclist starts his race.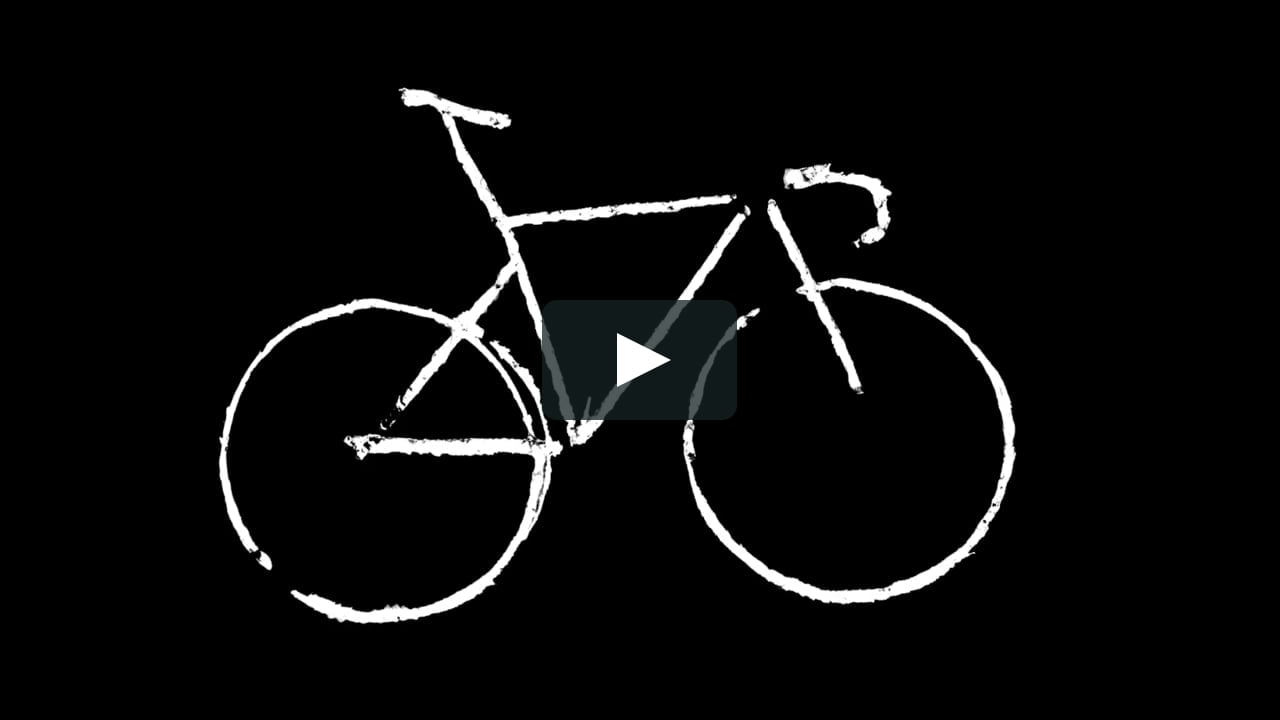 Short film competition (5)
Friday, September 28th, 9:15 PM, Bytowne Cinema (Gala)
Sunday, September 30th, 3:00 PM, Bytowne Cinema
BAVURE, Donato Sansone
Observe the evolution of a being, from his creation to his awareness of the mysteries of the universe.
Friday, September 28th, 7:00 PM, Bytowne Cinema (Gala)
Sunday September 30, 5:00 PM, Bytowne Cinema
CE MAGNIFIQUE GÂTEAU ! (This Magnificient Cake!) Emma De Sweaf et Marc James Roels
This complex, multi-layered 45-minute work is set in the late 19th century during Belgium's colonization of the Congo Basin in West Africa. Divided into five chapters, the experience and effects of colonization are shown from a multitude of perspectives: a king (based on Belgium's King Leopold II), slaves, a crooked, drunk businessman, and an army deserter.
This Magnificent Cake is an astonishing, sensitive and original stop motion work that eschews time and subtly drifts between reality and illusion as it explores the crushed dreams and lives caused by the disastrous, brutal and inhuman effects of colonialism on both the innocent and guilty, and the good and the awful.
Thursday September 27, 1:00 PM, OAG
Saturday, September 29, 1:00 PM, Bytowne Cinema
LE CHAT QUI PLEURE (The Cat's Regret), Alain Gagnol et Jean-Loup Felicioli
Punished by his mother, a ten-year-old boy, who hates his little brother, is forced to spend an afternoon with an uncanny old man. The boy will receive a lesson in life by uncovering the old man's terrible secret.
ENTRE SOMBRAS, Mónica Santos, Alice Guimarães & Pedro Marques
Natália, trapped in a tedious job, engages in a search for a stolen heart. In a world where hearts can be deposited in a bank, the protagonist faces a dilemma: give her heart or keep it to herself.
PAYSAGES INTERMEDIAIRES (Intermediate landscapes), Richard Negre
En présence du réalisateur.
What is a possible animation between two drawings of the same situation ?
Film-maker attending.
EGG, Martina Scarpelli
A woman is locked in her home with an egg, which she is both attracted to and scared of. She eats the egg, she repents. She kills it. She lets the egg die of hunger.
Friday September 28th, 9:15 PM, OAG
Sunday September 30th, 11:00 AM, Arts Court Theatre
LE PHARE, Damien Contreras, Alan Fra, Quentin Arrius, Daurélia Gazel, Laura Gerlier & Ola Lerardi
In a boat, takes place a conflictual relationship between two neighbours: a lighthouse keeper and a mermaid. The lighthouse keeper guides the boats towards safe waters while the mermaid tries to sink them.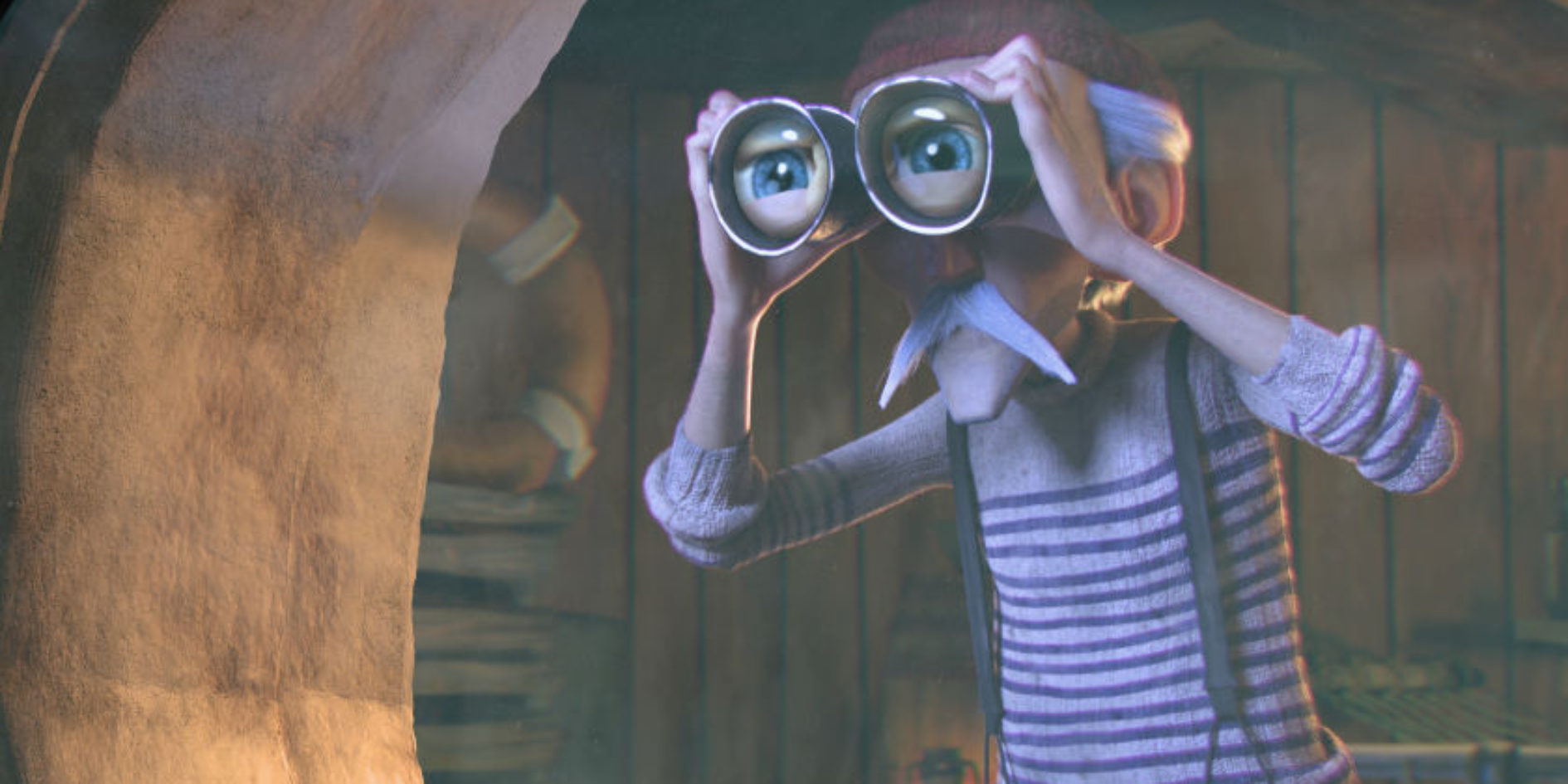 PASSAGE, Simon Feat
When the sun goes down, terrestrial activity slows down and falls asleep. The stars finally appear in the true, deep, black sky. That is the moment chosen by a tiny soul to leave the Earth plane.
Director attending.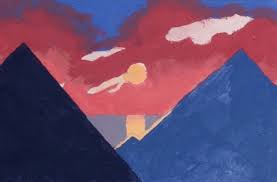 Young audiences Ages 6-12
THE GREEN BIRD, Pierre Perveyrie, Maximilien Bougeois, Marine Goalard, Irina Nguyen-Duc, & Quentin Dubois
A Green Bird lays its first egg. It's going to try everything to make it hatch.
VOYAGERS, Gauthier Ammeux, Valentine Baillon, Benjamin Chaumeny, Alexandre Dumez, Lea Finucci & Marina Roger
A tiger, escaping his hunter, ends up in a space station occupied by an astronaut and his goldfish…
DRÔLE DE POSSON, Krishna Chandran A. Nair
In the middle of the ocean, a school of fish goes to the rescue of a red fish floating on the surface of the water. They try to do everything they can to help it return into the water and breathe, unaware that it's in fact a balloon.
LA TORTUE D'OR, Célia Tisserant & Célia Tocco
A fisherman and his wife live together happily in their humble dwelling. One day, the man finds a tortoise with a golden shell caught in his nets. The tortoise promises the fisherman that all his wishes will come true if he lets her go free. This touching version of a traditional tale illustrates how greed often gets the better of men and women.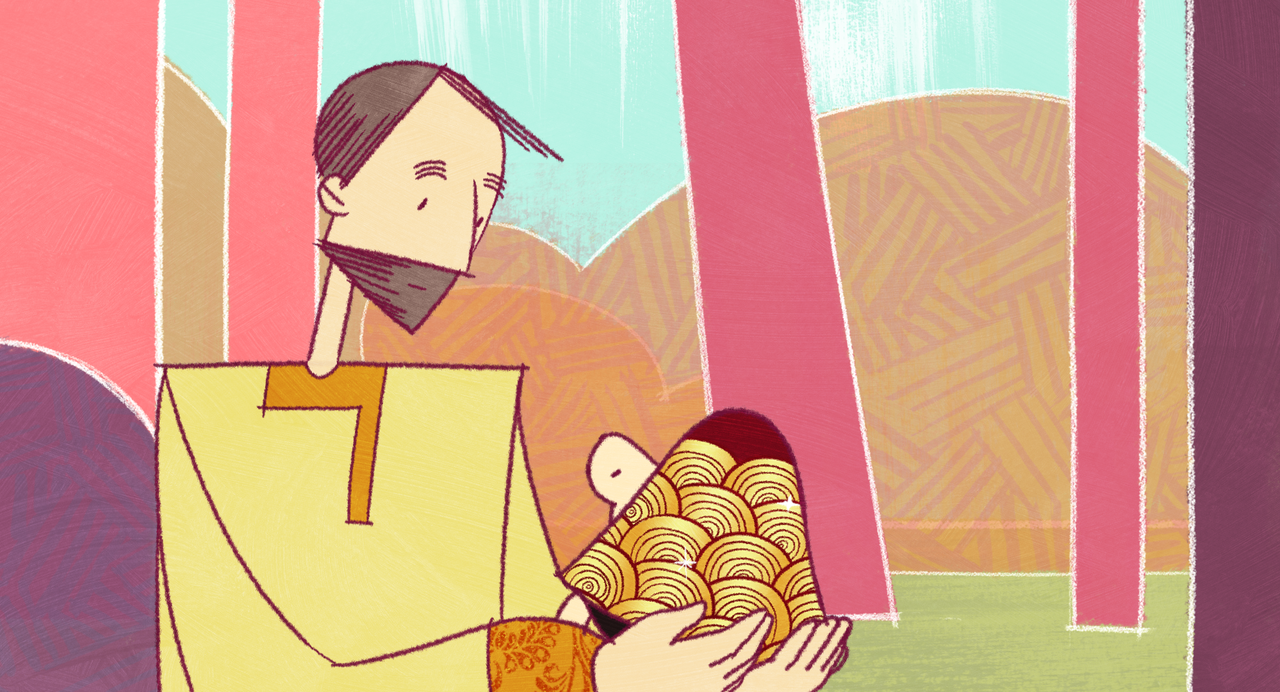 GAEL FAURE "SIFFLER", François Narboux
Rock song, Siffler, by French artist Gaël Faure, has been expertly weaved into a fully immersive music video experience. Travelers float along, serenaded by our gracious musical host, through a constructed landscape of wild animals and even wilder terrain. Make sure to look everywhere and not miss a single detail of this absurd world.
NOTHING HAPPENS, Uri Kranot & Michelle Kranot
This VR short film is a cinematic VR experience which questions the role of the spectator by inviting the individual to participate in an event. VR allows us to choose our perspective, allows us to dwell on the details, and absorb the unique atmosphere. The project explores a new kind of narrative, a new way of being in a painting. A work of art that is truly comprehensive and immersive. NOTHING HAPPENS offers a new way of looking. It is about spectatorship, about watching and being watched. It is about being present.
ETREINTES, Justine Vuylsteker
Standing before an open window, a woman gazes at black clouds darkening the horizon. She loves two men—the one who shares her present, and the one who marked her past. Frozen, she struggles against surging memories evoked by objects, the sky—everything. In the clouds, a passionately intertwined couple appears.