On October 22, the French Embassy in Canada hosted the signing of a special academic agreement in language teaching and bilingualism.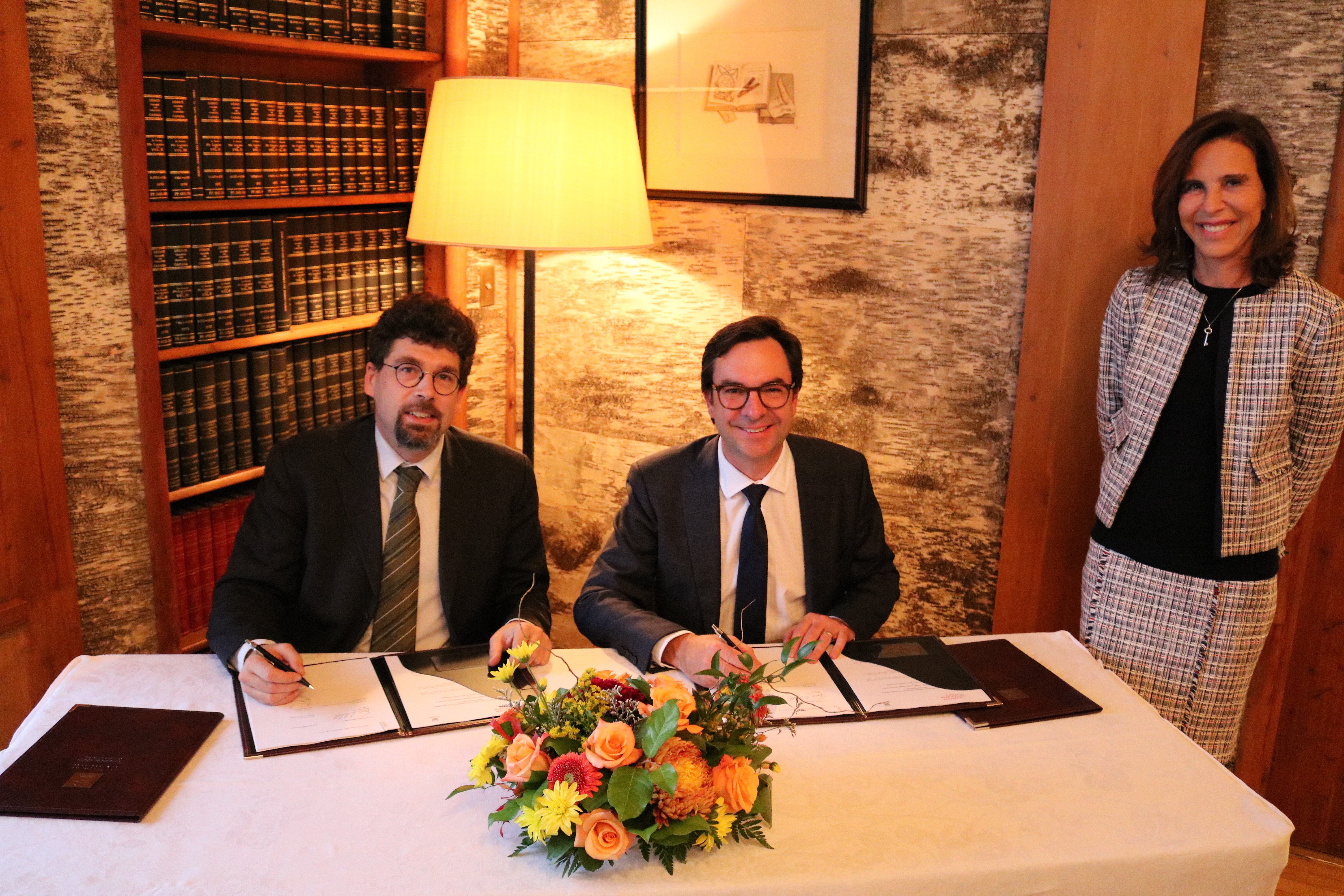 Left to right : Jim Walker, Vice President of the Board of Université Lyon 2 ; Kevin Kee, Dean of uOttawa's Faculty of Arts ; Kareen Rispal, French Ambassador.
Following months of collaborative efforts, l'Université Lumière-Lyon-2 and the University of Ottawa have formalized the creation of a joint degree in French as a Second Language and Bilingualism Studies, the first of its kind between France and Canada. This new program at the Masters level will promote cross-mobility between students from both sides of the Atlantic, and train professionals capable of understanding the challenges and issues of multilingual societies.
French Ambassador to Canada Kareen Rispal highlighted the historic nature of this agreement and its significance for the promotion of La Francophonie in multilingual societies. She also expressed enthusiasm at the idea of increasing student mobility between France and Canada, with students arriving in host universities this coming winter and the first students expected to graduate from the program before the end of 2019.