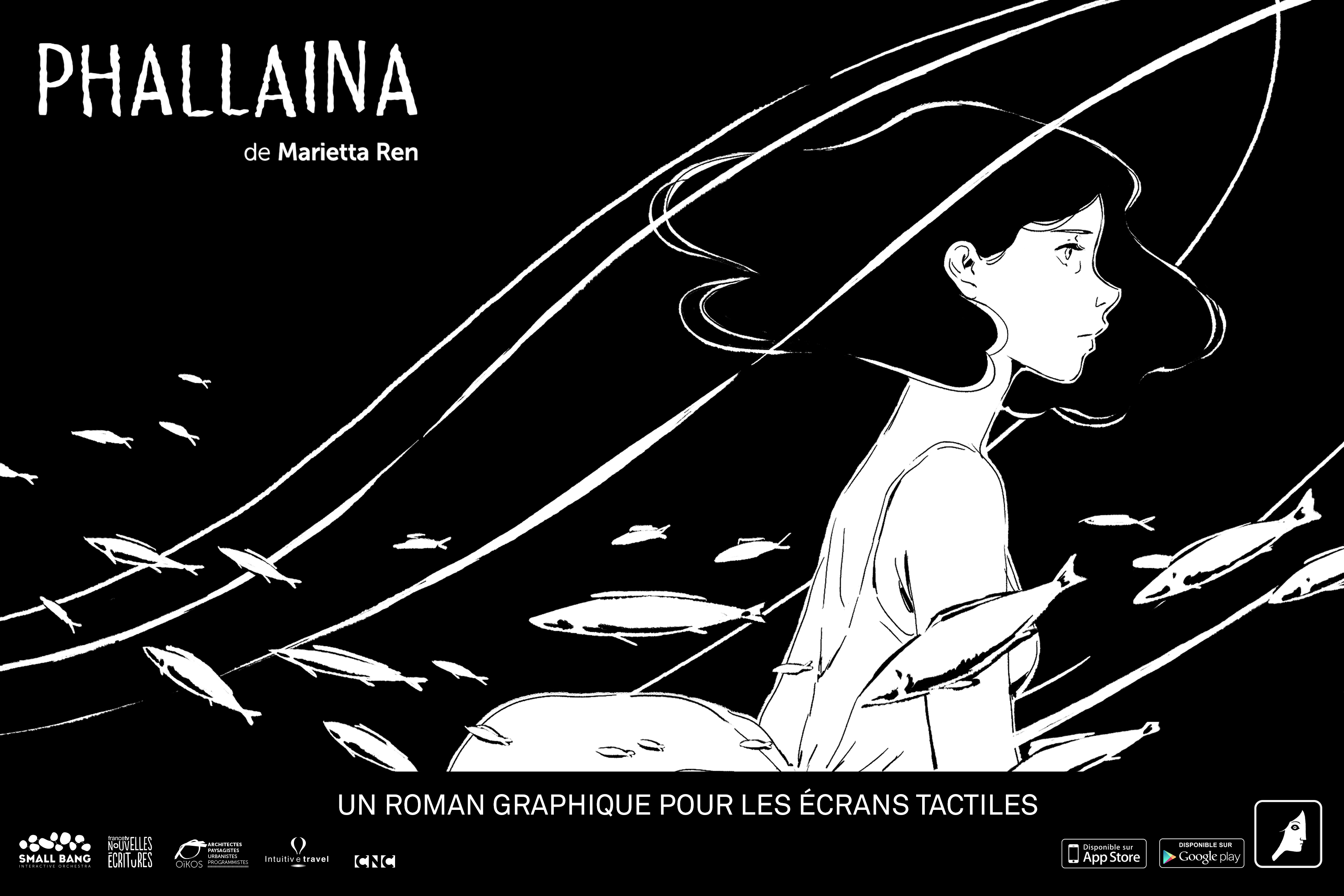 Author and illustrator Marietta Ren received the Prix du Livre enrichi francophone pour la Jeunesse at the 2019 Salon du Livre de l'Outaouais for her innovative digital graphic novel "PHALLAINA"
A digital graphic novel? A novelty in the publishing world; it's a mix between a graphic novel and an e-book…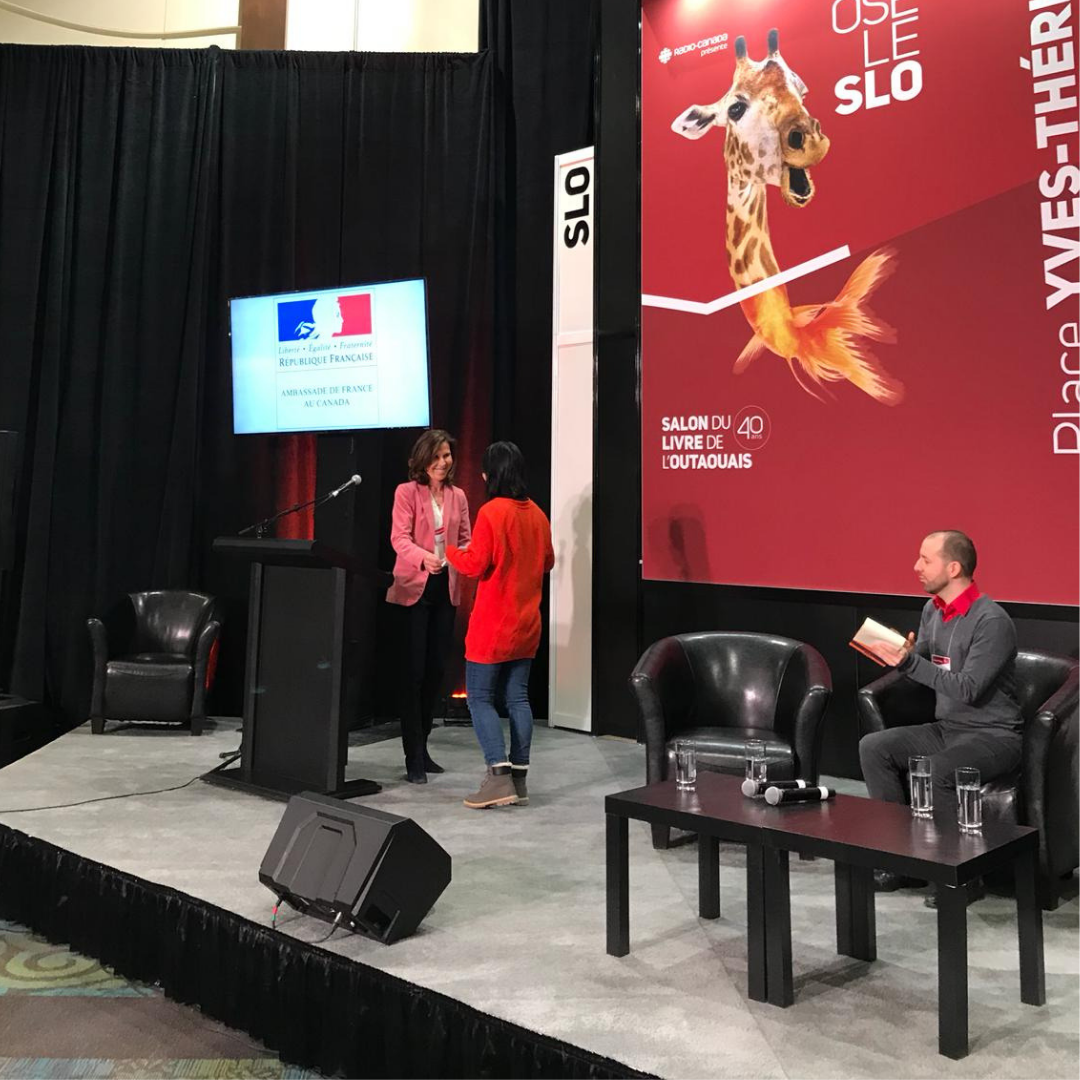 Artist Marietta Ren designed this work for touchscreens, without the panels usually found in graphic novels. Phallaina takes us on a unique visual and auditory journey!
Fiction, mythology, science… can all be found in this narrative. Phallaina tells the story of Audrey, a young girl suffering from hallucinations in which she sees whales. During a medical examination, a neurologist finds a "physeter", an anomalous structure which allows its carriers to hold their breath underwater for extended periods of time. Phallaina is a tale of personal transformation, combining cognitive science and mythology.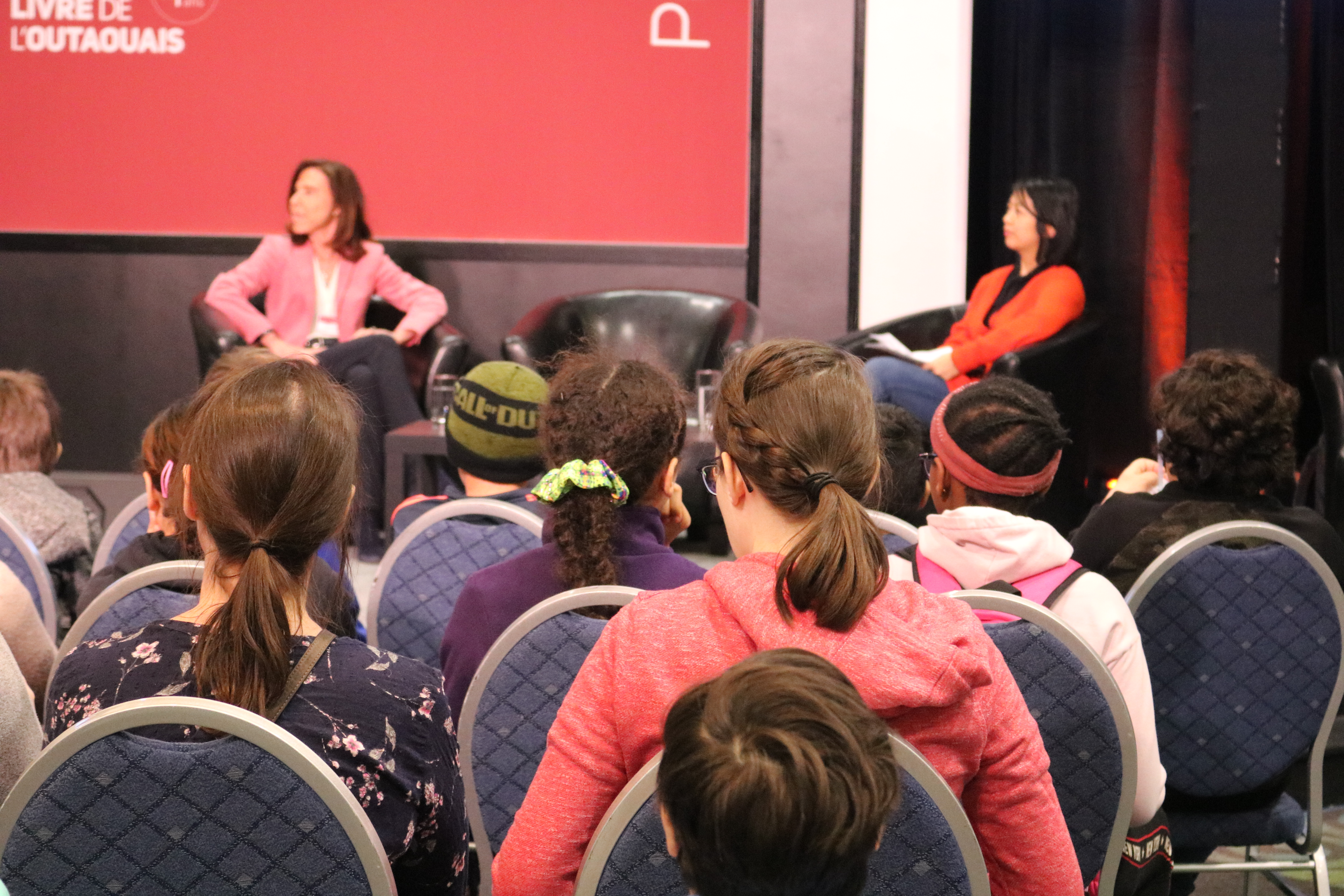 The French Embassy, in collaboration with the Salon du Livre de l'Outaouais, has awarded the author with the Prix du Livre enrichi francophone pour la Jeunesse on Friday March 1 at the Palais des Congrès in Gatineau. Marietta Ren also took the opportunity to meet nearly 200 students from the Ottawa region to expose them to the world of animation through practical workshops and discussions.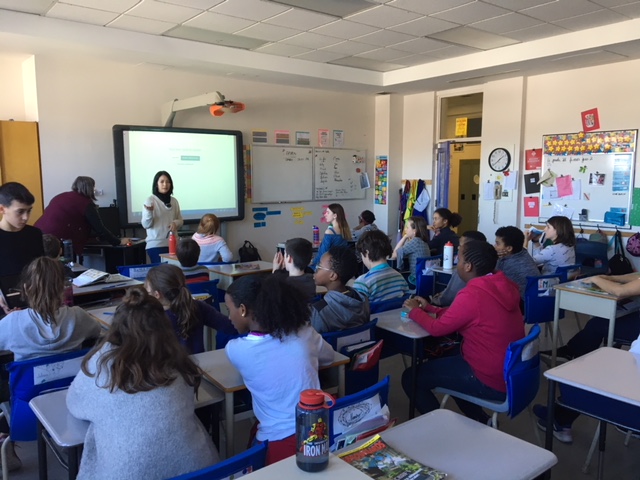 France Inter: "The delicate aesthetics of the black and white images create a completely unique reading experience."
Find for Phallaina for FREE on Apple Store  and Google Play (available in French or English)
Visit the Phallaina Facebook page !