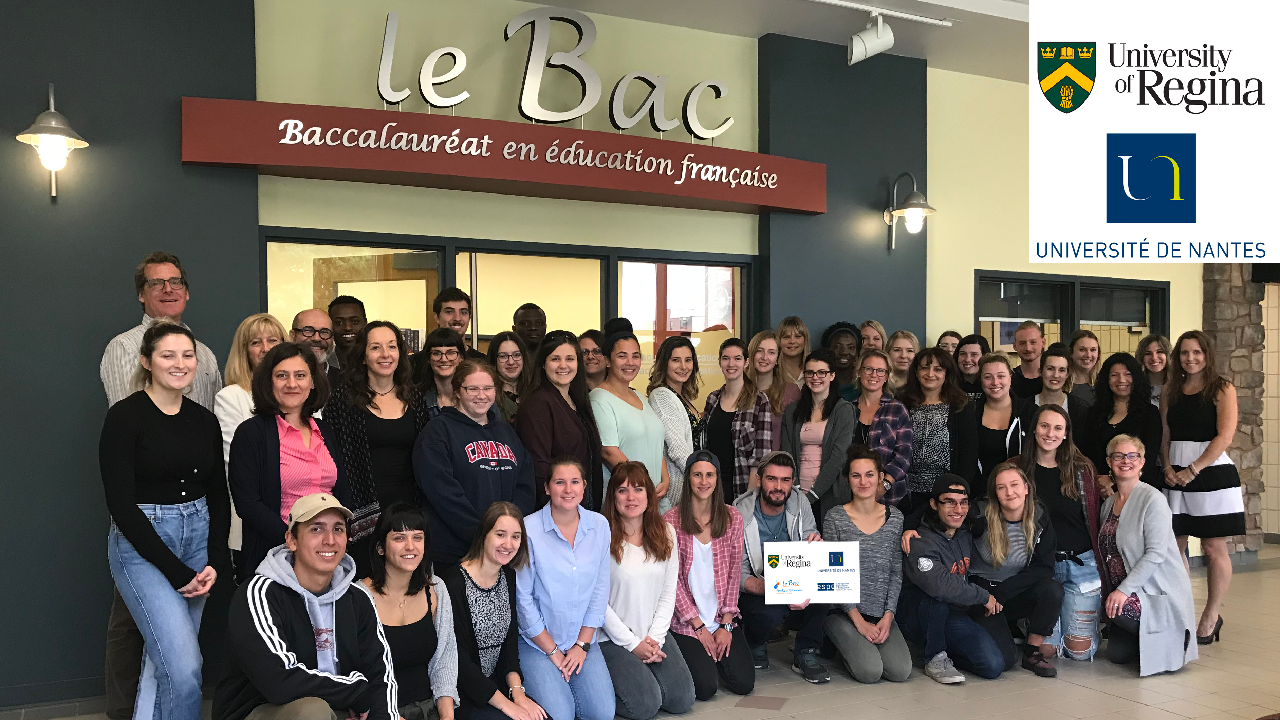 L'Université de Nantes signed an agreement in October 2017 to create a joint degree in partnership with the University of Regina, in the central Canadian province of Saskatchewan. This year, six students from ESPE Académie de Nantes (Ecole supérieure du professorat et de l'éducation) are participating in this new program and completing the second year of their Master MEEF (Métiers de l'enseignement de l'éducation et de la formation) at the University of Regina's Faculty of Education.
A joint degree to teach in France and in Canada
First degree (elementary teaching) and second degree (middle and secondary teaching) Master MEEF students in the EPS stream selected for this joint degree will complete the second year of their Masters at the University of Regina, where they will be following the Bac en éducation française après diplôme (BEAD) curriculum. They will have the opportunity to do unpaid internships and take classes in French. Upon successfully completing the second year of their Master MEEF in Canada as well as the BEAD, they will be awarded a joint degree: a Master MEEF and a Baccalauréat en éducation française après diplôme and will be able to work in Canada. If they wish to stay after graduation, they can apply for a work permit to teach in schools in the province of Saskatchewan (with the possibility of working in other English-speaking provinces). This new agreement therefore gives them the opportunity to work in Canada after graduation and promotes employment mobility for students.
As per this agreement, five students from each university will participate each year. The first year, six ESPE students are in Regina, while students from Regina will be going to France in September 2019. An even number of students will be selected from each university. ESPE expects ten students from Saskatchewan to participate in 2019.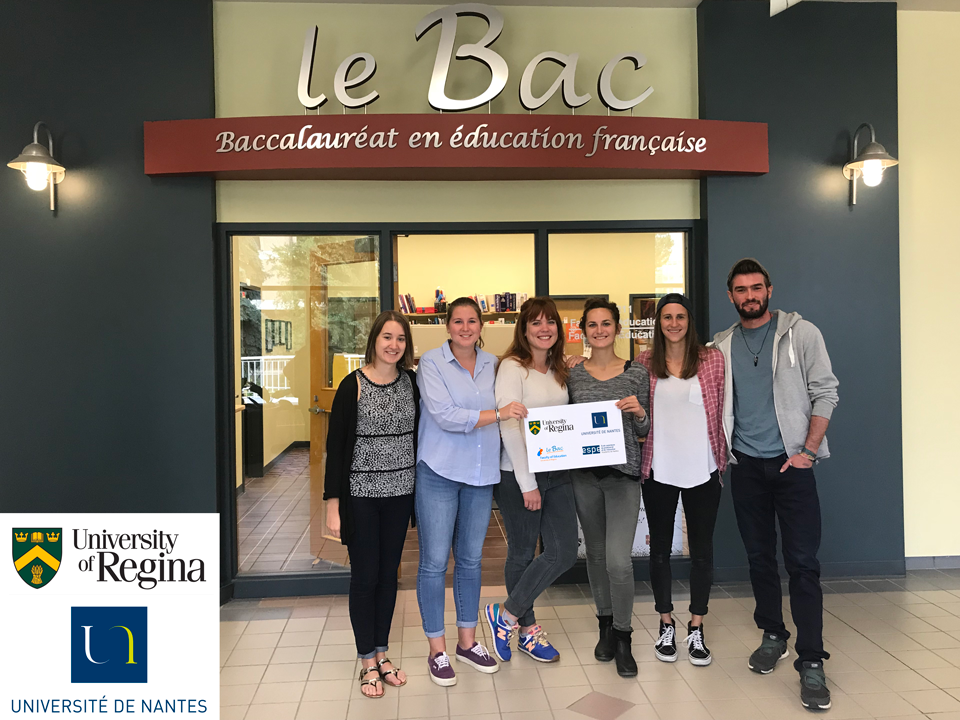 Justine, Juliana, Elodie, Anaïs, Pierre-Titouan (first degree Master MEEF) and Orane (second degree MEEF – EPS stream) share with us their journey in Canada where they started their joint degree in education.
How was your transition to the University of Regina?
We arrived at the University of Regina on Friday August 31. We were very well received by the international relations team. Following a BBQ in the gym, we watched a football game, a very popular sport in North America. Before classes began, we had an orientation day which began with the professors' entrance, to the sound of a First Nations man's voice. First Nations play an important role in the Saskatchewan region. Then, the university's sports teams saluted us. The day continued with different activities and meetings with the Faculty of Education in order to plan our program of studies.
How is your program structured?
Classes began the following week. Once again, we were very well received. Our courses include the theory and practice of teaching at the elementary level, scientific teaching (for the first degree) and language and literature as well as curriculum content in physical education (for the second degree). On top of our classes, we are given time to write our Masters research paper. Starting in October, we will be going to elementary schools on Wednesdays, either French immersion or francophone. We look forward to learning about a different education system.
Is there anything memorable about your first experience with the Canadian approach to teaching?
To teach us how to structure a lesson, our theory and practice in elementary teaching professor gave us a lesson on how to fold duvet covers. We really didn't expect to see duvet covers in the garbage bag she had brought with her. We practiced folding them. Now we understand how to structure a lesson with an introduction, a development and a conclusion and we are unlikely to forget it.
What kind of interactions do you have with Canadian and international students?
We went on a few outings with international students and met student from Belgium, Madagascar, Korea, Germany, Mexico… We are learning a lot about other cultures. As for Canadian culture, our roommates are very helpful and always willing to explain words and cultural and historical references.