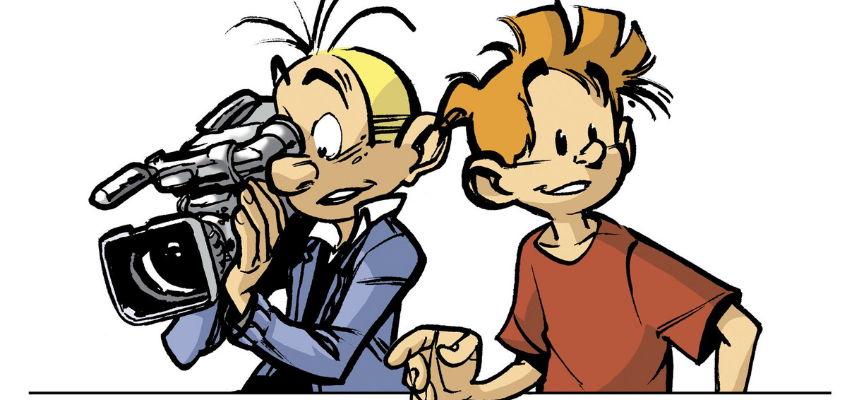 You maybe grew up reading Tintin, Asterix, Lucky Luke? You've always liked comic books? On the occasion of the talk, get out of your bubble and come explore the adventures of Franco-Belgian comics in North America. 
Franco-Belgian comics have met an enormous success in the second part of 20th century, strongly contrasting with the disappointing reception they went through in the New World: At the end of the 50s, Tintin, Astérix, Lucky Luke and many of their coreligionists were welcomed in America with an unexplainable indifference, compared to the popularity they received in their origin country – except for the Smurfs who made it to Hollywood, at the cost of a radical Americanisation that annihilated their Belgian roots.
This "failed" exportation of popular masterpieces of post-war European Francophonie can be explained by economic factors, but first and foremost cultural factors: adapting to North America was mission impossible for works, series and characters whose modernity was still strongly marked by their European roots.
Join our talk with Jean-Paul Gabilliet on

February 27th

!
Jean-Paul Gabilliet is a teacher of North-American civilisation in the department of Anglophone worlds at University Bordeaux Montaigne. He's specialised for 30 years in the comic and illustration cultural history in the United-States and in Canada, as well as their transatlantic circulations.
In addition to many articles, he is the author of "Of Comics and men : A cultural history of American comic books" and the first biography dedicated to the "pope" of underground American comics, R. Crumb. He recently directed the edition of Journal of Comics and Culture (Pace University Press, New York) devoted to « US Comics in France / Bandes Dessinées in America ».
Credits:
Kumpo – 08.05.2020
Jean Claude Fournier