Mercer Union is delighted to present the first exhibition in North America by Franco-British filmmaker Beatrice Gibson.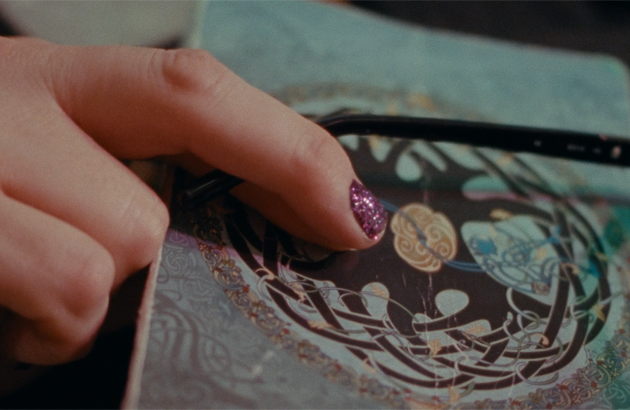 Plural Dreams of Social Life takes its title from Bernadette Mayer's The Desires of Mothers to Please Others in Letters (1994) written during and in response to the gestation of her third pregnancy. Mayer's book is comprised of a series of crabby and ecstatic letters—to friends, contemporaries, objects, and the dead—chronicling and connecting the labour of childbearing and the labour of writing, whilst distinctly situating both in communal space. In similar fashion, Gibson's two new films, I Hope I'm Loud When I'm Dead (2018) and Deux Soeurs Qui Ne Sont Pas Soeurs (2019) co-commissioned by Mercer Union, see the artist seeking out a more explicitly female lineage while addressing the anxiety and intimacy of motherhood as it interfaces with a world mediated by images of terror.
As deeply citational works, formed by on- and off-screen relationships, Gibson's new films feature friends and contemporaries alongside figures who have supported and enabled her working life; from Diocouda Diaoune, her son's first carer, to renowned American poet Alice Notley, whose pioneering poetry on motherhood, the daily, dreams and the unconscious, is profoundly connected to Mayer's poetry. It is through this porous and leaky constellation of relationships, both academic and concrete, that Gibson figures the present moment, proposing friendship, kinship, intimacy and empathy as tools for navigating an ever more unsettled world.
Beatrice Gibson is an artist and filmmaker based in London. Her films are often improvised in nature, exploring the pull between chaos and control in the process of their own making. Drawing on figures from experimental modernist composition and literature—Cornelius Cardew, Robert Ashley or Gertrude Stein—her working method is often participatory, incorporating co-creative and collaborative processes and ideas.
Opening Hours:
Tuesday to Saturday 11 AM – 6 PM
Admission is free and all are welcome.
Introductory tours every Saturday at 2 PM
Mercer Union, a centre for contemporary art
1286 Bloor Street West
(one block east of Lansdowne TTC Station)
Toronto, Ontario, CANADA M6H 1N9
T 416.536.1519
F 416.536.2955
www.mercerunion.org