Discover our grants programs, available now in Canada :
– Paris Fellowship Grant by Cultural Service of the French Embassy in Canada
– Publication and Rights Acquisition Assistance Program by Institut Français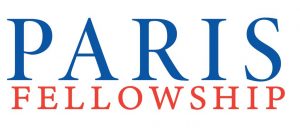 The Paris Fellowship is an initiative of the Cultural Service of the French Embassy in Canada to help Canadian publishers and magazines translate French authors published in France.
The grant is in two parts:
Every other year (2017, 2019 & 2021), the Cultural Service of the French Embassy in Canada offers three Canadian publishers (including one university press publisher) the opportunity to get to know better the French publishing world, by sending them on a three-day business trip to Paris, with a full program composed of one and one meetings with French publishers, rights directors and directors of collections. A call for applications will be issued in November 2020.
The following year (2018 & 2020), the Cultural Service of the French Embassy in Canada issues grants (ranging from 1000 CAD to 5000 CAD, depending on the project) to Canadian publishers about to translate a text by a French-speaking author published in France.
Projects may be in a variety of fields (literature, poetry, academic, humanities, youth, comics, theater, fine arts). Publishers and magazines who are willing to apply must have signed a contract with a translator prior to their application. They are selected by a jury composed of professionals from the French and Canadian book industries.
Due to the COVID-19, we have decided to offer both programs in 2021 :
Virtual pitch sessions with French publishers :

Comics (April 12), Children's book (June 4, June 24), Fiction (TBC)

Translation grant – Deadline for applications:

May 16, 2021
Requested documents for the grant application :
Copyright transfer agreement signed by both publishing houses
Cover letter mentioning your project & the translator you work with
Your resume
If you are interested in any of these programs, please send a message to our Book Officer (mailto: [email protected])
The 2020 second session of the Publication Support Program by Institut Français is now open for applications.
DESCRIPTION | This grant supports copyright transfers from French into foreign languages and is paid directly to the French publishers. It covers all kinds of books (except for textbooks, technical books or how-to guides). If you are interested in it, we will need to upload your application for the program before August 1st. The Selection Committee will then make a decision around September 15.
You should keep in mind that for this grant, any projects submitted must be underway but not completed; no grants will be issued for any books that have already been published. The publication dates must therefore be at least three months later than the date at which the committee is meeting to issue its decision.
Deadline for applications: August 1st 2021
Requested documents :
A copyright transfer agreement signed by both publishing houses and clearly specifying, with exact figures, the amount of the copyright transfer
A balanced budget to the nearest cent, dated and signed by the Canadian publishing house, and which clearly states, in euros*, the amount of the grant required. It can be provided in English. You may download a blank model budget table here.
Two original copies in French of the partnership agreement signed by the canadian publisher. One copy, signed by the Institut Français, will be sent back to you after invoicing. (document available on demand)
*For rates, use the rates set by the Chancery at the date of issue of the contract, and not at its date of signature
To facilitate the application, please add a few words about the title you want to translate and the identity of the translator you want to hire for it by
completing 
this form
.