The students of the Master "Altervilles" of the University of Lyon were on a field trip to Vancouver from February 11 to 19, 2017 to study the municipal policies of the city.
On Friday, February 17th, this group of 15 students returned the results of their three-day investigation conducted in Vancouver, on municipal policies for immigrant populations, on "sanctuary Cities" and on the reception of refugees.
At this return, the attaché for science & higher education of the consulate in Vancouver confirmed that " during this short trip, the students from the Master Altervilles (University Jean Monnet, Saint-Etienne – Sciences Po Lyon) got several meetings with not-for-profit organizations and local decision-makers and realized a remarkable summray of the local politics on immigration".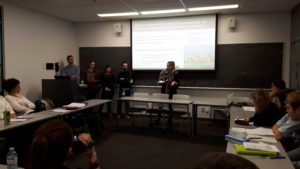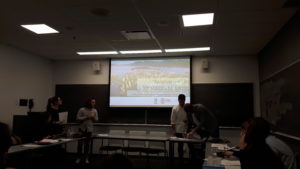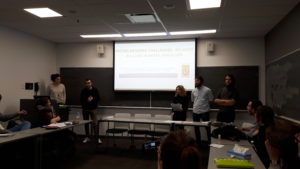 The Altervilles master degree is offered by Univer­sité Jean Monnet Saint-Étienne and by Sciences Po Lyon, members of Université de Lyon. It is a master degree with both research and vocational training. It is intended to train non-specialized, urban-poli­cy-and-strategy professionals aiming at working in urban strategies and policymaking within public, private and nonprofit sectors. It claims three specific characteristics:
– To train professionals, specialists in cities and territories that are not often taken into account by academics in urban studies or by urban practitioners in urban policies or planning issues.
– To provide training based on "alternatives".
– To develop a research-based training approach.
For more information, visit altervilles-Université de Lyon