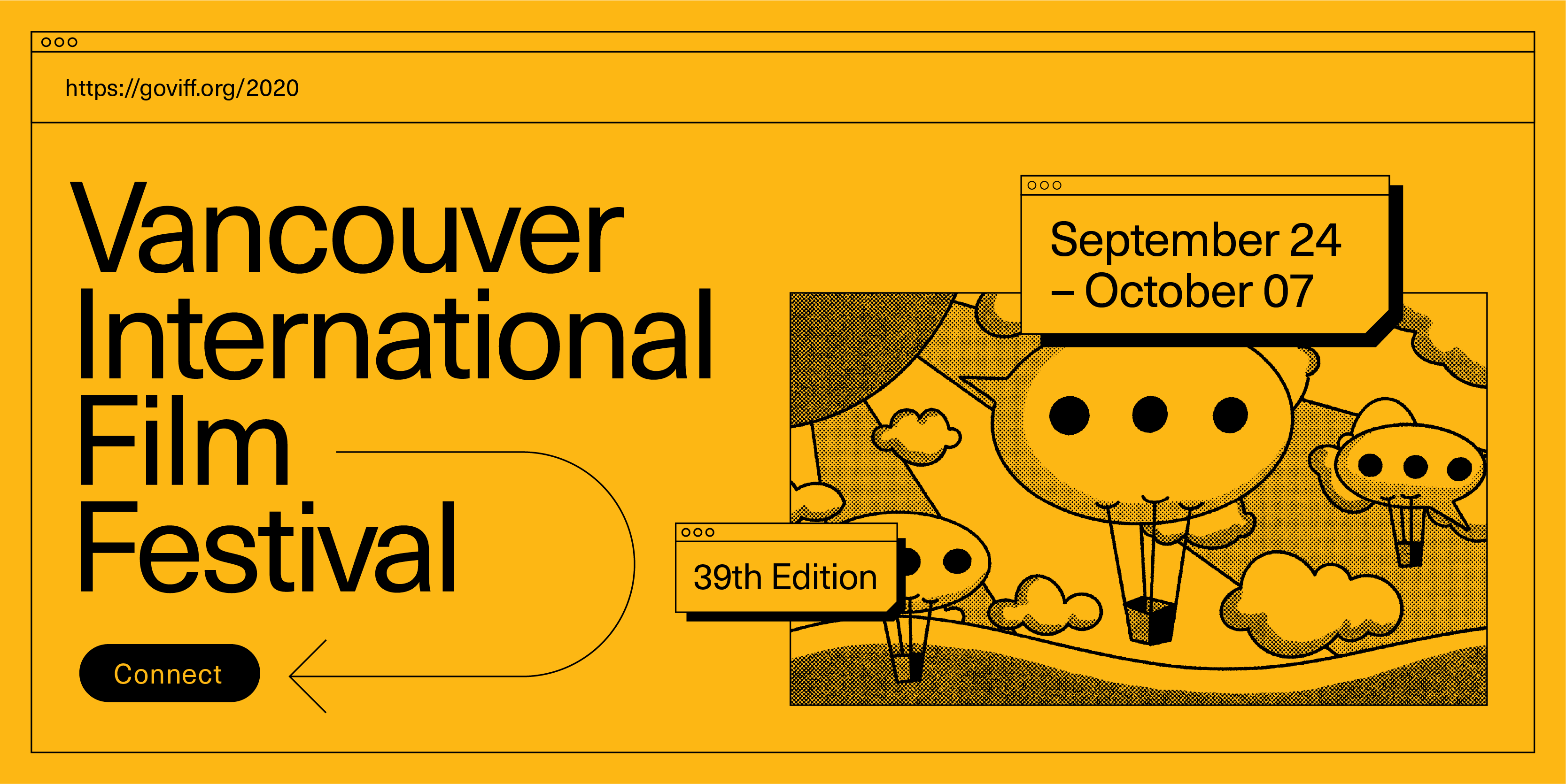 The Cultural service is proud to continue working closely with VIFF and supports the 39ht edition of the Vancouver International Film Festival (VIFF).
This year's Festival showcases over 100 films including a dozen of French movies (features, animation, short movies, documentaries) on their new online streaming platform.
For more information about the festival and buy tickets, visit VIFF.
Father
Srdan Golubović, 120 min
Nikola's family has lived in destitution for years. One day, his wife demands that his former bosses pay his long-due wages — or she'll set herself on fire. When this leads to their kids being taken from them, Nikola takes his own desperate measures: he sets out on a 300 km walk to complain of unfairness and corruption to the Ministry of Social Affairs and ask that his children be returned to him. The road is a hard one, and on the way he faces his own poor health, bureaucrats, and people whose hardships equal or surpass his own.
In the name of the land
Edouard Bergeron, 104 min
A surprise smash hit in France last year, first-time director Edouard Bergeon's very timely and very topical drama draws from the story of his own father to turn out a moving and beautifully acted tale of a modern farming clan trying to keep their heads above water in desperate times. Guillaume Canet (last seen in VIFF 19's La Belle Époque) is Pierre Jarjeau, the son of a farmer who, having returned from a stint in Wyoming, buys the family holding from his gruff and hardened father (Rufus). Steeped in the terroir and full of bright hopes for the future, Pierre marries Claire (the excellent Veerle Baetens, from The Broken Circle Breakdown) and they have children. What follows is a downward spiral, as bank decisions and corporate-led farming practices steadily supplant old methods, slowly grinding down Jarjeau and his family in the process… The crisis in French farming is very real, and Bergeon has fashioned an impassioned drama about how things have come to this awful point.
In the Tracks of – Special Edition
Pascale Cuenot, 92 min
"The hardest part is finding those four or five notes that attach to the film… The rest is just cooking." So says composer Maurice Jarre at the beginning of this deep dive into the art of writing film scores. And he should know, having whipped up once-heard-never-forgotten themes for Lawrence of Arabia and Doctor Zhivago, to name but two.
Jarre certainly bolsters director Jean-Jacques Annaud's assertion here that, by virtue of their emotional accessibility and lyricism, film composers will be remembered as the classical composers of our time. Still, as interviews with a spectacular array of practitioners (drawn from a long running French TV arts show) make crystal clear, the job is a curious mixture of inspiration and pragmatism: there is no such thing as a film composer commanding final cut. The French have a knack for this kind of thing, witness the prevailing excellence of the modest and insightful 9-time Oscar nominee Alexandre Desplat (The Shape of Water, The Grand Budapest Hotel, and Rust and Bone) whose observations constitute a master class on their own.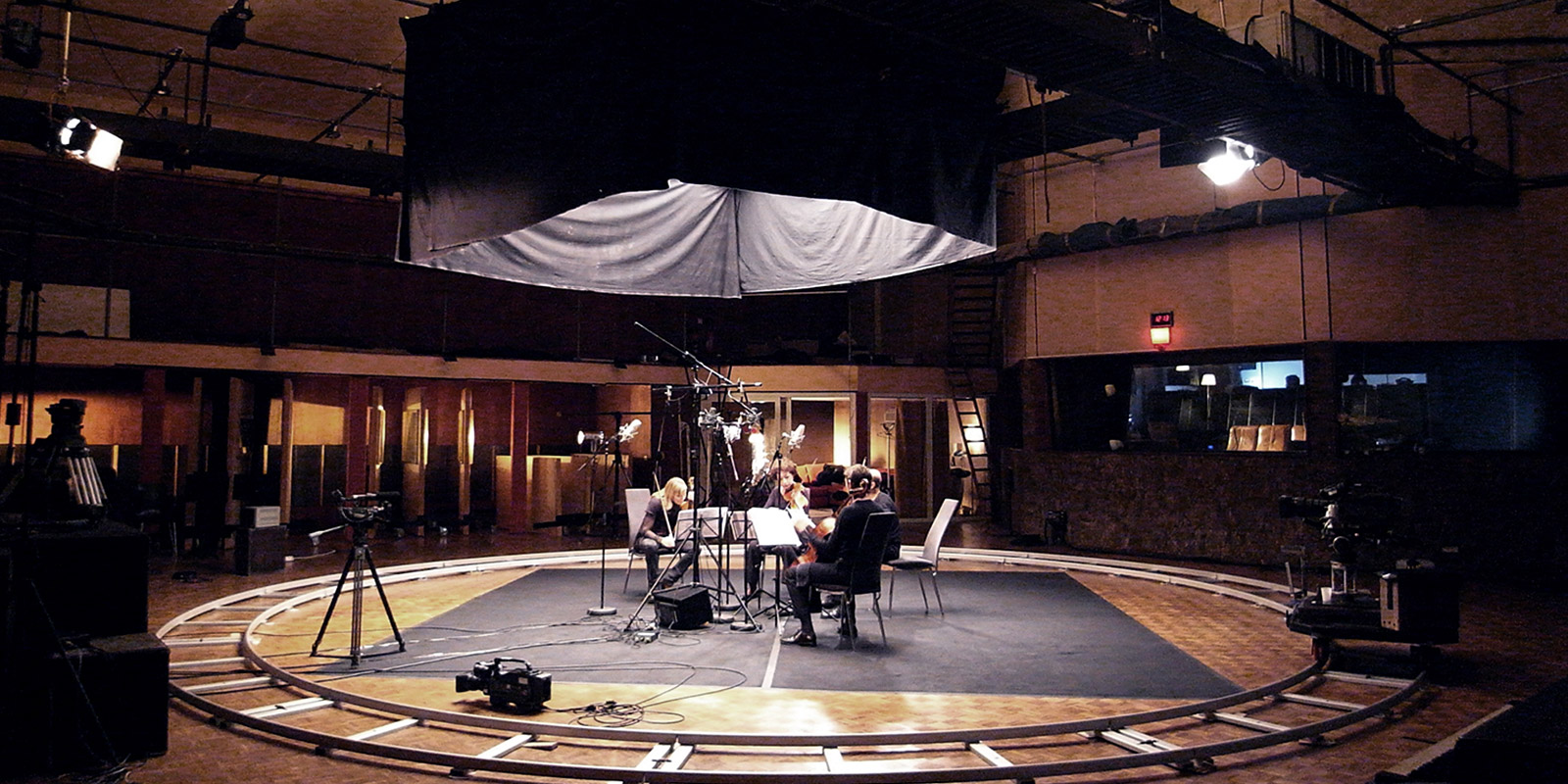 Jumbo
Zoé Wittock, 93 min
An intoxicating amalgam of Amelie's fantasticism and Cronenberg's fetishism, Zoé Wittock's Jumbo is a glorious testament to the fact that love is strange.
On this occasion, it's Jeanne (Portrait of a Lady on Fire's Noémie Merlant) who's thrown headlong into infatuation. And for anyone who's ever described a fledgling romance as a "roller coaster ride", socially awkward Jeanne can do you one better: she's fallen for Jumbo, the newest tilt-a-whirl at the amusement park where she works. Basking in Jumbo's kaleidoscopic lights and curling up in "his" hydraulics, she's never felt so at ease. However, others, including her mother (Emmanuelle Bercot), take a dim view of their courtship.
Every bit as committed to her beguilingly weird scenario as Jeanne is to Jumbo, Wittock doesn't so much play things straight as transcendent. The exhilaration that Merlant conveys is infectious and you can't help but pull for these star-crossed lovers. Likewise, you can't look away when Wittock bombastically stages one of the more surreal sexual fantasies to grace a screen in some time.
Maguy Marin: Time to act
David Mambouch, 108 min
Star choreographer Marguerite ("Maguy") Marin burst onto the 1970s French dance scene like a supernova. A new wave contemporary of Pina Bausch, Marin's work stood out for its theatrical aesthetic, political commentary and audacious integration of traditional dance with unexpected narrative and physical elements. Classically trained in ballet, Marin was bothered by the notion of the ideal dancer's body and culturally ingrained beauty norms. Her choreography set out to interrogate these standards and integrate different types of bodies and movements that many might otherwise consider grotesque. In 1981, Marin's masterpiece, May B, inspired by the oeuvre of playwright Samuel Beckett, shocked the dance world with its defiantly independent and political perspective. Since then, her work has grown in popularity and garnered awards across the globe. Directed by Marin's son David Mambouch, this is an appropriately fierce ode to a woman whose dedication, tough-mindedness and unique vision propelled modern dance forward.
My donkey, my lover & I
Caroline Vignal, 95 min
"I" is Antoinette (Laure Calamy), an elementary school teacher, passionately involved with the (married) father of one of her students… When her lover cancels their plans for a romantic tryst to vacation with his wife on a multi-day hike in the footsteps of Robert Louis Stevenson's pioneering memoir Travels With a Donkey in the Cevennes, Antoinette makes a rash decision: she will make her own way to the mountains and surprise him on the trail. What could possibly go wrong?
This scenic comedy gets a big lift from Laure Calamy's willingness to throw herself into pratfalls, humiliation and endless setbacks while retaining an optimistic outlook, not to mention her testy comic rapport with her willful traveling companion, Patrick the donkey. He may be the epitome of a pain in the ass, but Patrick also has valuable learnings to impart on independence, loyalty, when to stay put and when to move on. An official selection for Cannes 2020, Caroline Vignal's delightful movie is a breath of fresh air, blending life lessons, romance, insight and scenery.
My voice will be with you
Bruno Tracq, 86 min
This captivating film documents a new frontier in Western medicine: hypnosis as anesthesia. Director Bruno Tracq focuses on Belgian doctors Christine Watremez and Fabienne Roelants, who harness the power of imagination to take surgery patients beyond the operating room and away from the pain they would otherwise feel. Standing over their subjects, massaging their temples and speaking softly to them, the doctors calm their fears and guide them to a state of tranquility.
The practice is offered only to those who elect for it. Tracq shows the doctors explaining the technique to patients, to medical students and directly to the camera, and their confidence is vindicated again and again, as we see an epidural, a C-section and even minor heart surgery go smoothly and painlessly. Watching Watremez and Roelants in action, viewers may find themselves sharing with the patients a sense of peace and transcendence, and Tracq complements the surgery scenes with lush, lyrical imagery: beaches, forests, deserts and more. These are the places patients are guided to, and it's a pleasure to accompany them.
Paris Calligrammes
Ulrike Ottinger, 129 min.
Following major awards and retrospectives this year in Berlin and New York, Ulrike Ottinger has produced a valuable new piece of contextual evidence: a künstlerroman, if you will. While some may know Ottinger for her role in the New German Cinema of the 1970s and 80s (including Johanna d'Arc of Mongolia, VIFF '89), Paris Calligrammes is named after the Left Bank bookstore that served as meeting ground for a circle of émigré poets, painters, and sculptors, and covers her brief, fraught, and formative time in 1960s Paris, a period in which she practiced painting and photography, but not yet filmmaking.
Indeed, the first incursion of cinema comes in images of bodies piled up by police outside the Rex Cinema, brutalized and murdered for protesting against the Algerian War. British actress Jenny Agutter reads Ottinger's thoughtful and reflective text over a montage of film clips, found footage and home movies, grappling with what personal and national archives can and can't say.
Summer of 85
François Ozon, 100 min
Dour working-class 16-year-old Alex (Félix Lefebvre) is being questioned by police about what we are led to believe is the murder of his lover and best friend, 18-year-old David (Benjamin Voisin). Cue the flashbacks to a heady, beachside summer romance between the two, which begins when David rescues Alex from a capsized sailboat and blossoms into an earth-shaking first love – for Alex at least. For the fatherless, thrill-seeking, and very bourgeois David, coddled since birth by his eccentric mother (Valeria Bruni-Tedeschi), it seems to be no more than a game…
Undine
Christian Petzold, 90 min
A buttoned-down historian by trade, Undine (Paula Beer, Best Actress at this year's Berlinale) can trace Berlin's origins back to when it was a swamp teeming with creatures that either slithered or swam. However, the past that preoccupies her is a disintegrated romance with Johannes (Jacob Matschenz). As she's slowly drawn to Christoph (Franz Rogowski), a diver culling treasure from a nondescript reservoir, Undine's increasingly animalistic behaviour suggests that there's something otherworldly lurking beneath her placid surface. We are all slaves to something and, in the case of Undine, it's a matter of being bound by an ancient rite that compels her to punish Johannes' transgression and take her place in the depths.
Wolf Walk
Jean-Michel Bertrand, 88 min
Jean-Michel Bertrand (The Valley of the Wolves, VIFF 17) is back with another stunning eco-adventure spectacle. This time, his backdrop is the margins of the French Alps; he's on a quest to document young wolves as they break off from their pack with the aim of fending for themselves and, eventually, finding mates. The director begins his quest by pinpointing four mountain passes through which the wolves might travel; he then sets up remote cameras at the spots and pitches camp in a rocky cave to monitor and plan.
Yalda, a night for forgiveness
Massoud Bakhshi, 89 min
Massoud Bakhshi's drama – a prize winner at Sundance in January – uses real-life Iranian TV for inspiration: it presents to us a live talk show on which a convicted killer must beg for her life. Maryam (Sadaf Asgari) has been found guilty of murdering her much older husband. Though the details of the crime are ambiguous, the country's law has decreed that her fate is in the hands of the victim's daughter, Mona (Behnaz Jafari). As the film begins, the two women are set to confront each other before the nation, but both are reluctant – they know more than they're telling about the crime. As the moment of truth approaches, the mystery deepens and suspense ratchets up…
Delete History
Benoît Delépine & Gustave Kervern, 106 min
Something is rotten in a sleepy French suburb, with the insidious internet solely to blame for the comic travails of three sad sack residents. Marie (Blanche Gardin) fears for her reputation when a one-night stand threatens to leak a sex tape of their humiliatingly kinky tryst. Meanwhile, milquetoast Bertrand (Denis Podalydès) must step up to some mean girls when his daughter is bullied online. Finally, Christine (Corinne Masiero) grows despondent as her ratings as an rideshare driver continue to plummet. Pushed to their respective limits and instilled with a collective Network-worthy rage, these "mad as hell" underdogs band together and conspire to bring their tech tormentors to their knees.
A fine selection of French movies for short movie lover
Animated Tales

To the dusty sea  (À la mer poussière) by Héloïse Ferlay – with an interview from the director
Sheep, Wolf and a cup of tea by Marion Lacourt
The roses of Damascus by Gabriel Gonzalez Guirola
Empty Places by Geoffory de Crécy – with an interview from the director

Come hell or…

Flawless (Irreprochable) by Nathan Franck
Release me from this darkness

Not a word (Motus) by Elodie Wallace

Tell us about her life

Now Daphne (Traverser la nuit) by Johann G. Louis