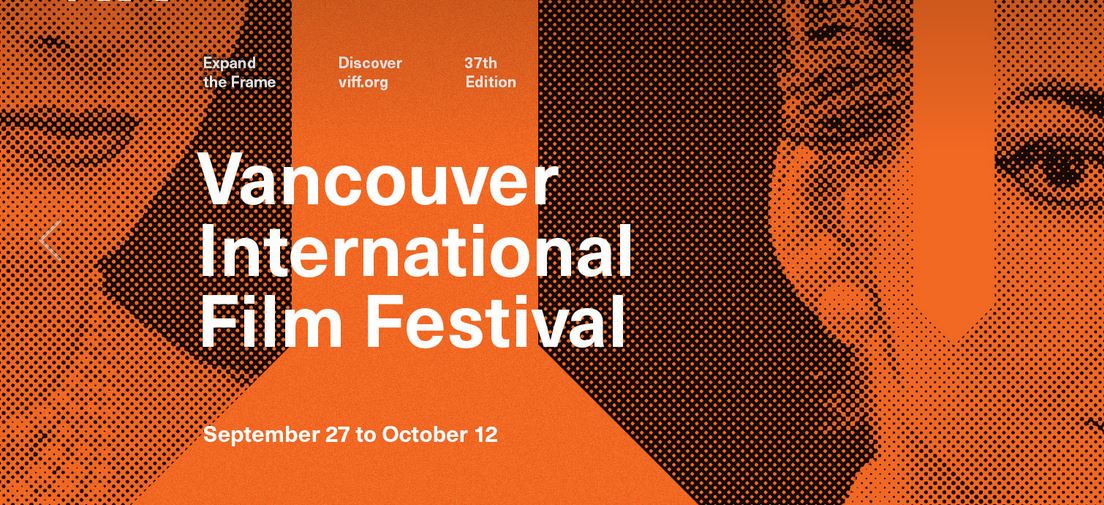 The Vancouver International Film Festival (VIFF) is just around the corner. The Cultural service is proud to continue working closely with VIFF and supports the event.
This year's Spotlight on France features the very best of contemporary French film, including work from contemporary masters and reigning veterans alike.
For more information about the festival and buy tickets, visit VIFF.
At War
Stéphane Brizé, 112 min
Stéphane Brizé's labour drama opens in crisis mode: a strike is underway, with the employees of a French manufacturer facing off against its predominantly German management. Union spokesman Laurent (Vincent Lindon) is trying to keep his comrades united, but the workers are torn between pragmatism and principle… Brizé shows a talent for evoking raw physicality, as does the superb Lindon, and stressing the human body is a great way to give labour rights their due. At War is a taxing but thrilling film.
Coin Coin and the Extra-Humans
Bruno Dumont, 200 min
From the wonderfully deranged mind of Bruno Dumont comes this rollicking procedural, a sequel to the 2014 miniseries Li'l Quinquin that reunites us with the cast of misfits a handful of years later. Made up of four lively 52-minute episodes (presented consecutively at a single screening), Coincoin follows its teenaged protagonist (Alane Delhaye) as he investigates a new mystery on the Opal Coast: what is this extraterrestrial gunk that's suddenly started falling from the sky, and how did it get there?
The Image Book
Jean-Luc Godard, 85min
In this wildly inventive arrangement of film footage, music clips, text and more, Jean-Luc Godard dares us to think and feel as much as we can. The movie's key themes include history and ideology, and their treatment in media, but the subsidiary meanings are probably infinite–that's the director's challenge to us, and his gift. Godard is an artist exploding with things to express, so take what you can from the horror and the beauty, the passion and the sadness; some of it you may never let go of.
Keep an Eye Out
Quentin Dupieux, 73min
Remember the "killer tire" movie, Rubber, from VIFF 10? Well, DJ-turned-filmmaker Quentin Dupieux is back and crazier than ever! Benoît Poelvoorde (Man Bites Dog) stars as a police captain who spends a night surreally interrogating a witness (Grégoire Ludig) about a body the latter has discovered. Accidental death, lunatic jokes and mayhem ensue… "[Dupieux's films are] equal parts Michel Gondry, Tex Avery and the Coen brothers… His latest… [is a] fun… exercise in genre-bending."–Hollywood Reporter
Memoir of War
Emmanuel Finkiel, 126min
Mélanie Thierry stars as Marguerite Duras in this period piece by Emmanuel Finkiel, who uses Duras' memoir about life under the Nazis as the basis for engrossing drama. Duras' husband, Resistance soldier Robert Antelme, was captured, and here she plays a dangerous game of cat and mouse with a policeman/collaborator (Benoît Magimel) to try and secure his release… "Thierry is utterly convincing and compelling from first to last, in a deglamourized but sensual performance…"–Hollywood Reporter
A Paris Education
Jean-Paul Civeyrac, 136min
Jean-Paul Civeyrac's gorgeously shot, black-and-white bildungsroman is a paean to cinephilia. Etienne (Andranic Manet), a working-class kid from Lyon, is studying filmmaking in the capital. Will disillusionment grind him down, or will his new lovers and film friends buoy him up? "With its pared-down aesthetic and naturalistic performances, Education recalls such… classics of French cinema as Jean Eustache's The Mother and the Whore and Philippe Garrel's Regular Lovers."–Hollywood Reporter
The Prayer
Cédric Khan, 107min
After an overdose, 22-year-old heroin addict Thomas (Berlin Best Actor winner Anthony Bajon) is sent to a Catholic mountain retreat, where he goes cold turkey. Ensconced amongst his fellow recovering addicts, he knows he must make some hard choices… Cédric Kahn's (L'Ennui) brisk direction is a pleasure to watch, but it is the remarkable performance of new star Bajon that gives the film its heart and soul. "Kahn returns in strong, unfussy form with this poignant but unsentimental study." –Variety
Shéhérazade
Jean-Bernard Marlin, 109min
Winner of the Prix Jean Vigo for France's best first feature of the past year, Jean-Bernard Marlin's slice-of-life drama about young love on the mean streets of Marseille harkens back to Italian neorealism in its use of non-professional actors and gritty locations. Kenza Fortas, as the tough teen prostitute Shéhérazade, is a real find. A native Marseillais, Marlin has crafted "an ultra-realist portrait of juvenile delinquency… and a surprising and engaging love story to boot…"–Cineuropa
Sorry Angel
Christophe Honoré, 132min
Set in 1993, Christophe Honoré's superb drama centres on the relationship between playwright Jacques (Pierre Deladonchamps) and his younger lover Arthur (Vincent Lacoste), but the film also includes a rich cross-section of deftly sketched secondary characters, making it a winning plunge into life, literature, cinema and philosophy. "Graceful, subtle, satisfying and emotionally complex, this is one of Christophe Honoré's best films, with a standout performance from Vincent Lacoste."–Sight & Sound