On 11 February, 2020, at the Museum of Anthropology of the University of British Columbia, Susan Point was awarded the insignia of Chevalier dans l'Ordre des Arts et des Lettres (Knight in the Order of Arts and Letters), delivered by French Ambassador Kareen Rispal.
Susan Point is today's most renowned Musqueam artist. She chose to renew the classic bestiary associated with the traditional Coast Salish culture – comprising salmons, bears, frogs, beavers, etc. – by reinvesting their imagery into contemporary materials such as glass, bronze or cast iron.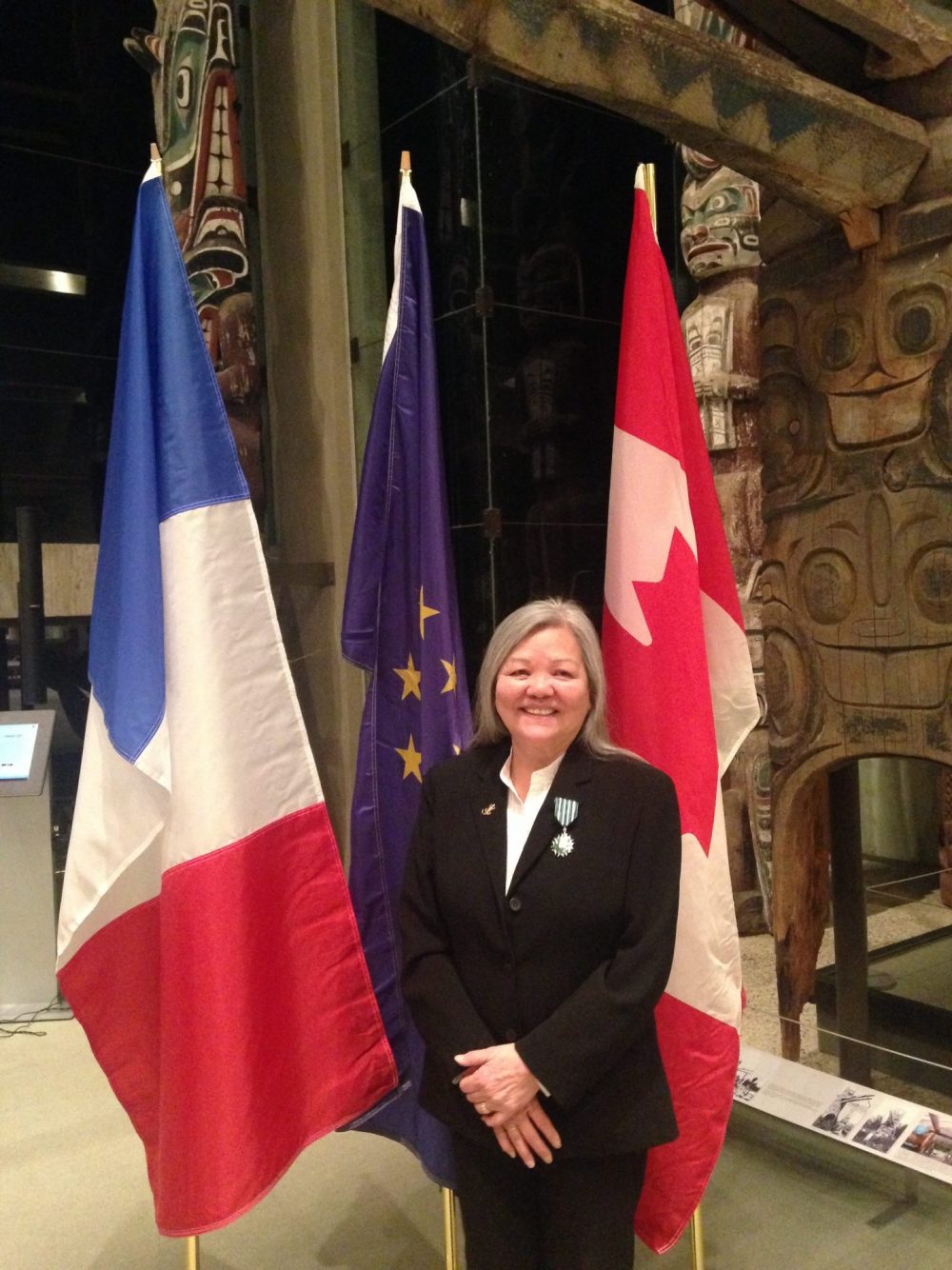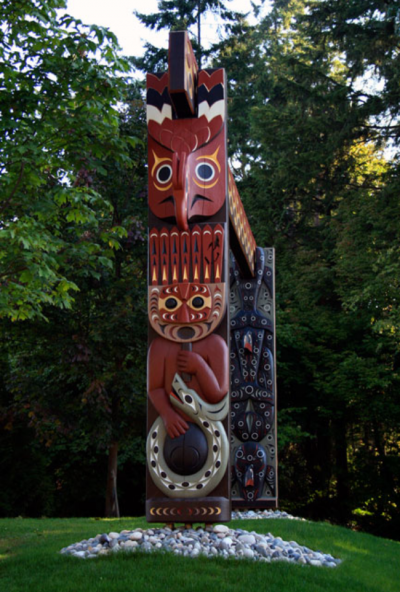 People Amongst the People (2008), installed permanently at Brockton Point, Stanley Park.
She soon became popular thanks to monumental requests issued by different public institutions and cities. She was appointed to the Royal Academy of Arts as a lifetime member and received several prizes in the course of the 2000's.
Her entering the Ordre des Arts et des Lettres as Knight is of high symbolic significance, as she is the first native artist to ever obtain that distinction.